STOP LAYING YOUR BIKE ON THE GROUND! PARK IT WITH THREO BICYCLE KICKSTAND!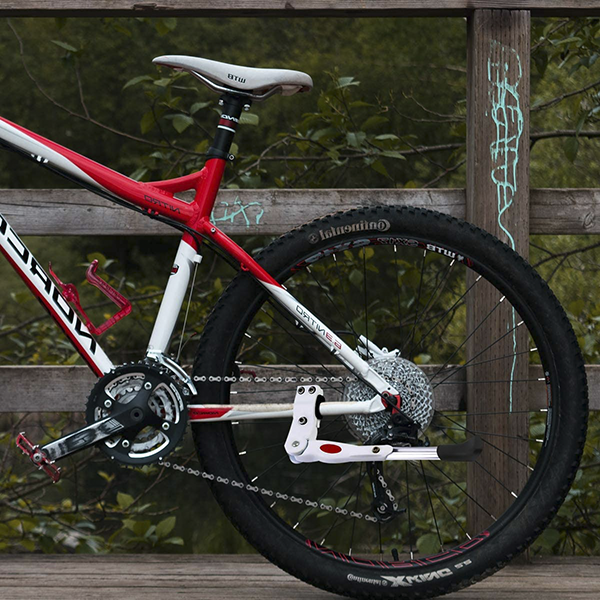 THREO Bicycle Kickstand was designed to help your bike steadily stand upright, making it easier to park. It is definitely better and safer than leaning your bike against walls or simply putting it on the ground. Our kickstand gives less chance of damage when your bike is not lying flat for someone to trip over it. Plus, it makes it much easier for you to load and unload the bicycle when it is standing up. What is more, it also allows you to clean it after a ride with no hassle.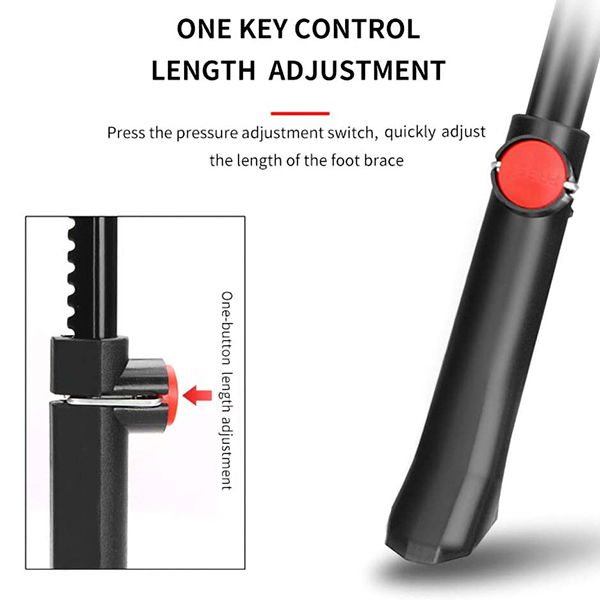 THREO Kickstands can be used with most types of bikes, including mountain bikes, road bikes, kids bikes, and foldable bikes. Plus, our kickstand can be installed on elliptical tubes with a 15-30 mm diameter. Most importantly, our kickstands are adjustable in height to meet your preference. The bicycle bracket with a wrench can be loosened in the middle of the screw so that the length can be adjusted between 34-40cm. Moreover, the installation of our kickstand can be quickly completed in three simple steps. You only need to loosen the screws, secure the stand to the bicycle, and then tighten the screws.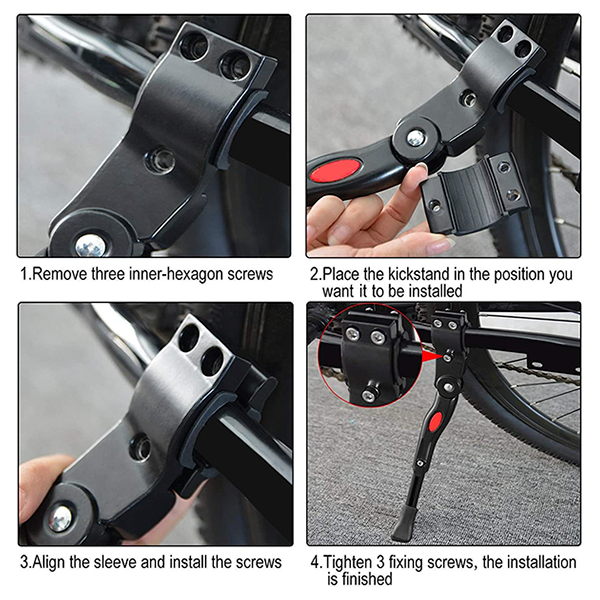 Our bicycle kickstand is made of sturdy aluminum alloy and stainless steel screws. The high-quality materials make our kickstand not only solid and durable but also anti-rust. The clamp has a plastic insert that protects the polish and ensures that the bicycles remain stable. Moreover, there are rubbers at the bottom of each kickstand to make it wear-resistant. They increase friction and have a non-slip function to ensure the bike's stability and avoid slipping on wet and muddy surfaces.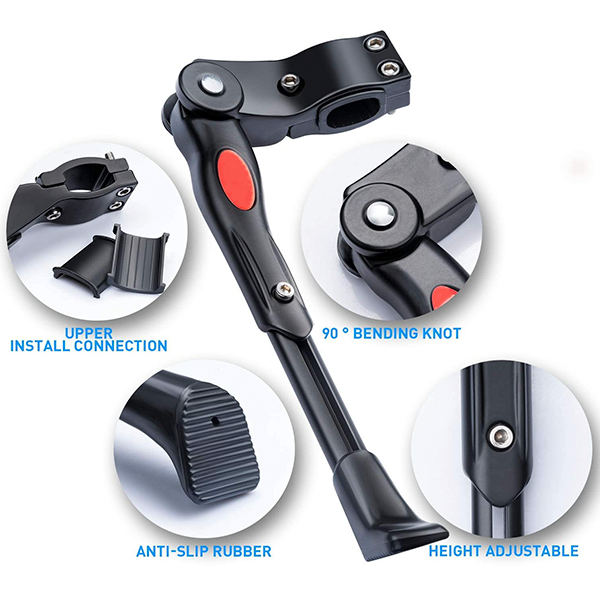 ✔️ GIVES SUPPORT TO YOUR BIKE — Our kickstands are made of sturdy materials and feature stable feet to ensure that your bike can stand steadily with no one else's support. 
✔️ ADJUSTABLE HEIGHT — THREO Kickstands' height is easily adjustable, so you can adapt it to fit your bike the best way. 
✔️ ANTI-SKID BOTTOM DESIGN — The anti-skid bottom design and wide plastic feet prevent the bike from slipping and sinking in mud for you to have the safest ride. 
✔️ DOES NOT ADD EXTRA WEIGHT — Despite our kickstand being made of sturdy materials, it is light in weight and portable. You will not notice any excess burden, and the highly elastic springs will ensure no vibration during your ride. 
PRODUCT SIZE: