Elevate your game with better accuracy and less fatigue
Introducing Threo Beach Tennis Racket - the ultimate weapon for dominating the beach tennis scene! Our paddle will be perfect for beginner to pro-level players, who want to have a comfortable racquet that offers a great deal of control.
Lightweight
Threo racket helps to reduce the stress on your arm and shoulder, making it more comfortable for you to play for longer periods of time. This can help to prevent injuries and fatigue, allowing you to play at your best throughout the match.
Non-slip handle
The sweat-resistant material helps to keep your hand dry, providing a comfortable and secure grip. This helps to avoid wrist swings and paddle slips from your hand during play. It also prevents sweat, bacteria, and other microorganisms from building up on the racket handle.
Durability
Our racket will maintain its level of performance over time and will not lose its effectiveness due to wear and tear. High-quality materials also make the racket more robust and resistant to impact damage.
The grit face
The textured surface is designed to increase the friction between the racket and the ball, allowing you to hit with more power while maintaining accuracy. It will also help you to hit from different angles so that your opponent will find it harder to anticipate and hit back your pitches.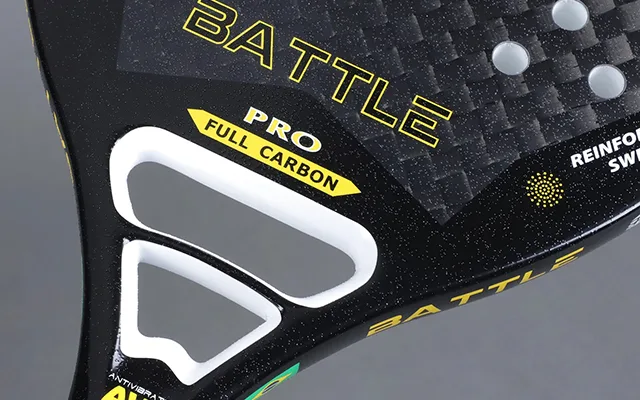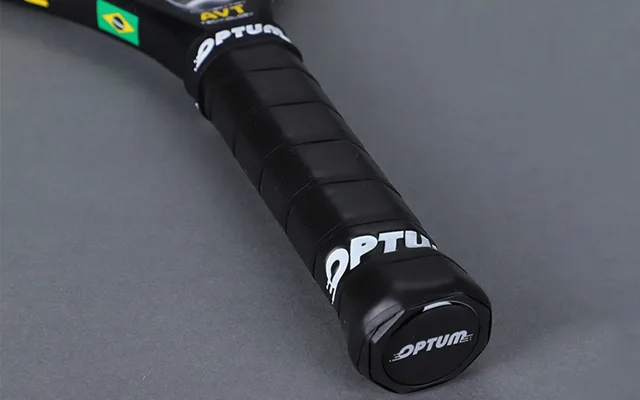 EVA memory core
Threo tennis racket is made of EVA material, which allows our racket to retain its shape and density over time. It also helps to distribute the weight of the racket evenly, making it more balanced and easier to handle.
Improved aerodynamics
Small holes in the racket's frame not only reduce its weight but also increase its aerodynamics, allowing it to move through the air more efficiently. This can reduce the stress on your arm and increase the racket's swing speed, resulting in more powerful shots.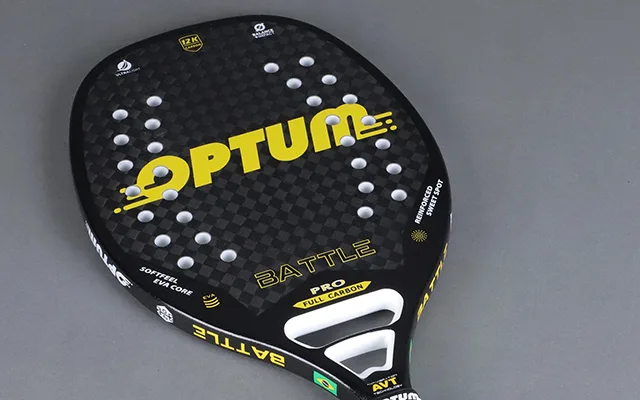 More reasons to love our beach tennis racket
Skin-Friendly
Premium Materials
Compact
Ergonomic Design