Perform life-saving first aid in seconds
The Threo CAT tourniquet allows you to stop bleeding quickly and easily by applying pressure to the affected limb. Made from high-quality material, our buckle will not break on impact. It is designed to perform even in the harshest environments.
Lightweight and compact
Threo military tourniquet is 1.5 inches wide and weighs only 50g. It is an essential addition to your first aid kit in your car or camping gear which won't take up much space or weigh you down.
Combat-ready
Made from high-quality materials, our belt meets the highest military standards. You can trust this belt to provide reliable and effective bleeding control in even the most challenging circumstances.
One-hand application
The Threo tourniquet has been designed so that you can stop bleeding yourself. If you get an injury that causes massive blood loss in one of your extremities, you can use this CAT tourniquet without the assistance of others.
Time recording band
In the case of bleeding, time is crucial in assessing the severity of the injury and determining appropriate treatment. That's why we've included an area right on the tourniquet where you can easily record the time of application.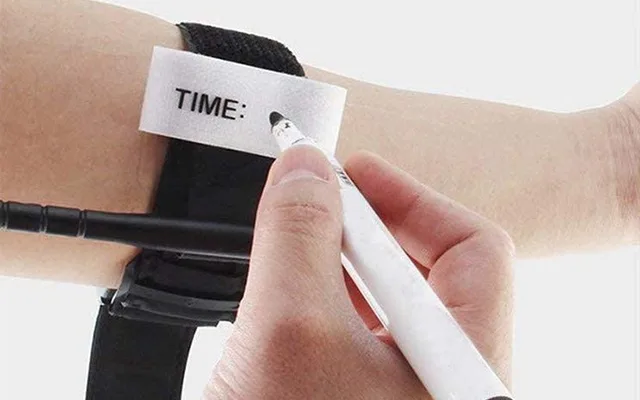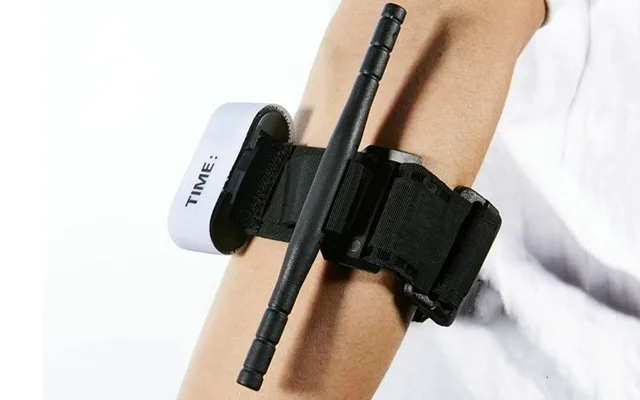 Windlass system
The rotating rod is designed to help you tighten the tourniquet around the limb, constricting the blood vessels and slowing the flow of blood. It allows the user to easily tighten the tourniquet as far as necessary.
Red tip closure
In emergency situations, every second counts. Threo high-visibility tip allows you to locate the clasp at a glance, while the high-quality Velcro ensures a fast and secure fit.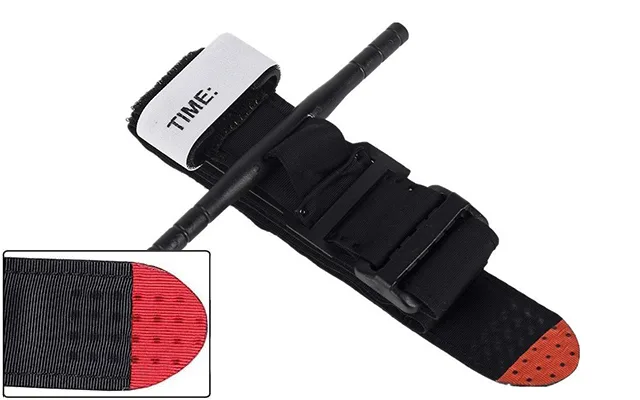 More reasons to love our first aid tourniquet
Easy To Use
Durable
High-Quality Materials
Portable