Have a comfortable and dry seat anywhere!
The Threo Camping Mat is an ultimate helper in the wilderness. Not only does it create a safe sitting place no matter where you venture, but also provides soft rear support when dealing with rough ground. It can be used in any severe weather conditions, be that snowy, rainy, or windy.
Body protection
The THREO Camping Mat protects your rear and knees against rocky, wet, and dirty terrain. Creating an extra layer between your body and the ground saves you from aches and mess.
Thermal insulation
Our camping mat offers consistent heat insulation no matter the type of outdoor environment you find yourself in. Reducing the energy exchange between the surface and your body, it allows you to be warm sitting on the cold ground.
Optimal comfort
Our hiking pad is thick and adopts the honeycomb pattern. Providing a cozy cushion, the bumpy texture also offers gentle massage.
Easy to carry
Folding to 27x9.5 cm, our camping mat is compact and effortless to transport.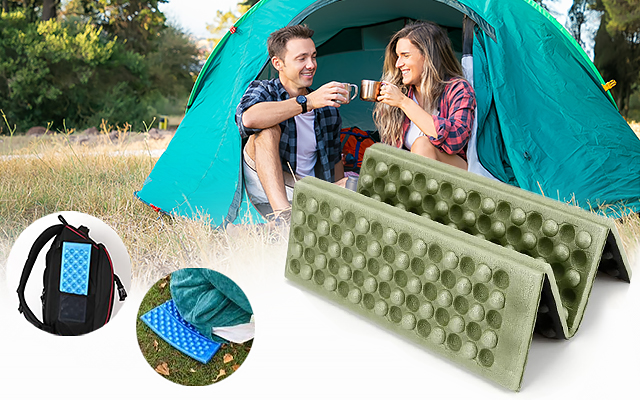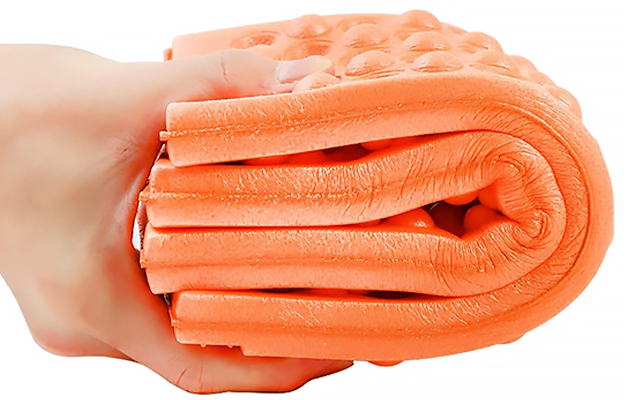 Durable material
Made of XPE foam, this pad is tear-resistant and doesn't crumble even after long use.
Storage bag
The Threo Hiking Pad comes with a special case with a tie string that makes it easy to store.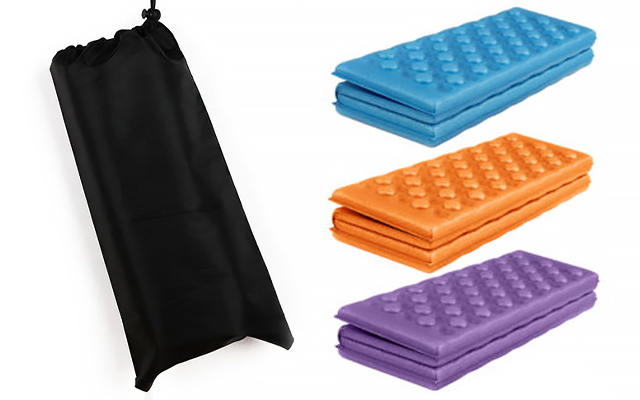 More reasons to love our mat
Lightweight
Waterproof
Easy to Clean
Flexible
Double Sides