SAY GOODBYE TO BLISTERS! ACHIEVE YOUR SPORTS PERFORMANCE ENHANCEMENT WITH THREO FOOTBALL SOCKS!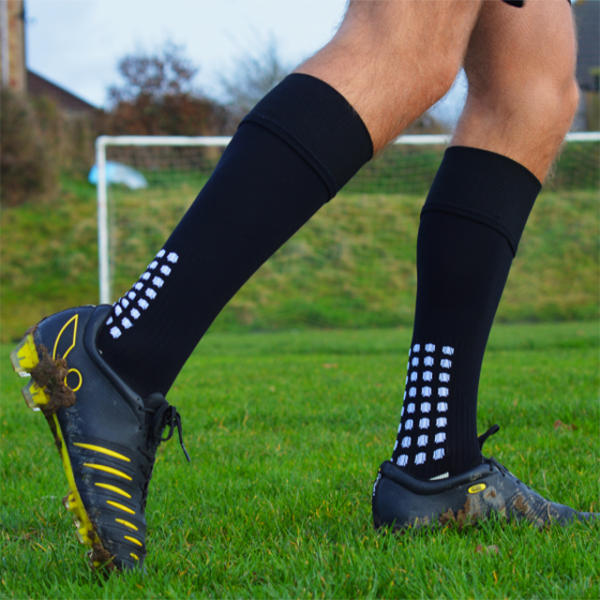 THREO Football Socks were designed to help any sports enthusiasts truly experience the joy of sports and games. They are perfect for any outdoor and indoor activity, including basketball, volleyball, tennis, running, hiking, yoga, and others! By eliminating slippage inside the shoe, our socks will allow you to be more confident in your movements when it's most crucial. They will improve your agility and overall performance during any active pastime. Moreover, these socks eliminate post-exercise sore feet and blisters for a more enjoyable sportive experience.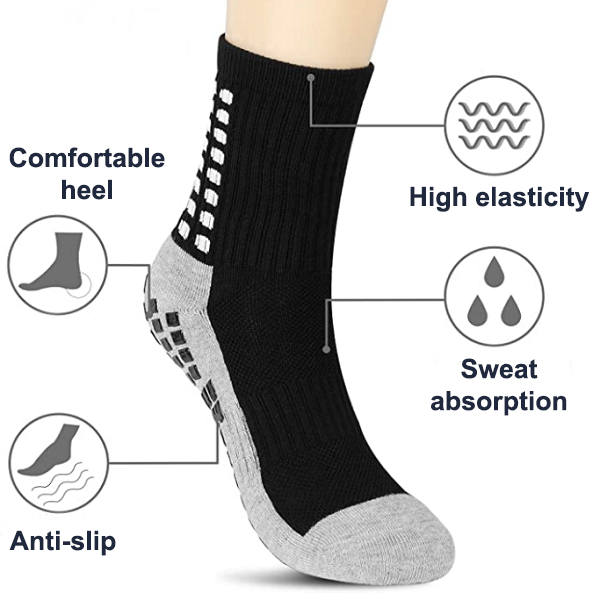 THREO Socks are equipped with non-slip and anti-blister components with extra padding on those high-impact areas. It makes them perfect for training or competition and especially effective for multidirectional sports. They are designed to unify the foot and the footwear rather than be a barrier. The lesser movement inside the shoe reduces the chances of blisters and other similar injuries appearing. Due to the elasticity of these socks, they will fit UK sizes from 5.5 to 11. Whatever your age, gender or sport, you will experience all the benefits of these socks.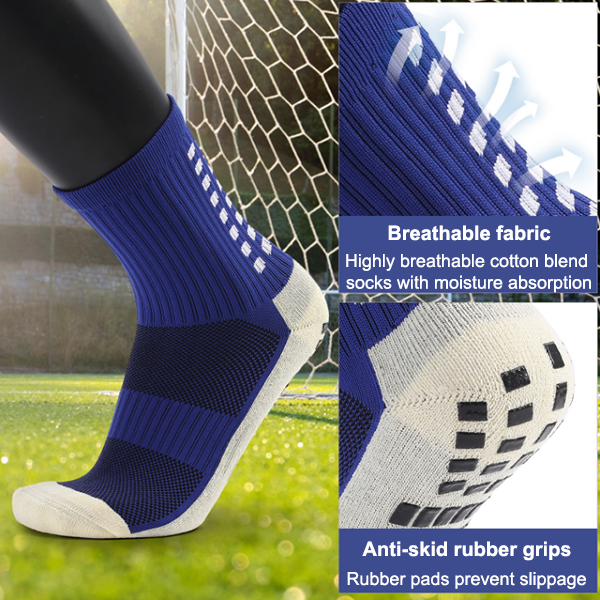 THREO Football Socks are made with high-quality cotton blend materials. They form a strong and breathable blend with comfort in mind. THREO Socks provide great ventilation and effectively drain a lot of sweat even after a high-intensity exercise to offer maximum comfort to your feet. Moreover, there are thickened toes and heels of our socks for a more comfortable fit. Plus, THREO Socks are easy to wash, simply use mild soap and warm water to do it. Our socks do not shrink or fade over time, so do not hesitate to keep them fresh.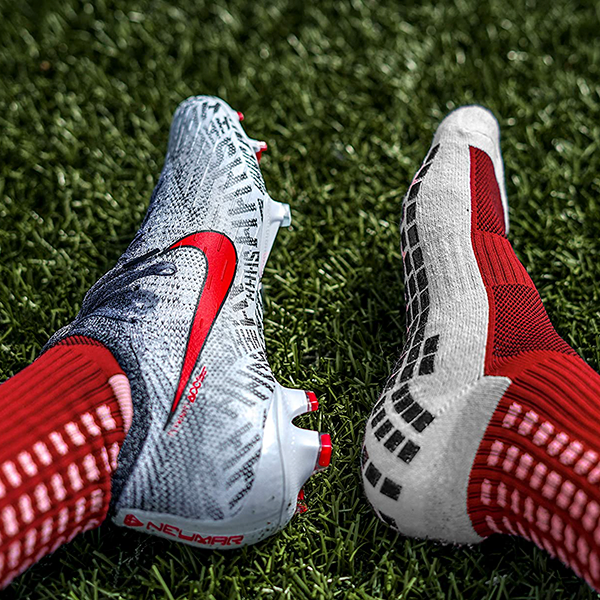 ✔️ PREVENT BLISTERS — Thanks to the applied grip between your feet, socks, and shoes, the eliminated slippage prevents blisters and sore feet after exercising. 
✔️ NON-SLIP DESIGN — The anti-slip rubber pads with dots increase friction between your socks and insole to keep you stable even on the floor. 
✔️ ABSORB SWEAT — THREO Socks are constructed from a blend of materials that avoids any possible moisture build-up to prevent you from doing sports in sweaty socks.
✔️ SUITABLE FOR ANY SPORTS — Our socks are perfect for any outdoor and indoor activity, including basketball, volleyball, tennis, running, hiking, yoga, etc. 
SIZE GUIDE:
One size: EU 39-46; UK 5.5-11