Enjoy your favorite hot drinks anywhere and anytime
Introducing Threo Kettle - the perfect solution for enjoying hot beverages while camping! Made from high-quality materials, this camping cookware is built to last. Designed with safety and efficiency in mind, it will be your indispensable companion on any journey.
High-capacity
With a capacity of 1.3 liters, this travel kettle holds enough water for several cups of tea or coffee. No more need for multiple refills - you can enjoy hot drinks with the whole group with just one boil.
Durable
The hard anodised surface of our kettle makes it highly resistant to wear, tear, and damage. It also helps to prevent corrosion, therefore extending the lifespan of the kettle and reducing the need for replacements.
Easy to maintain
The stainless steel construction of this camping tea kettle makes it easy to clean and maintain. Simply rinse it with water after each use, and it'll be ready for your next camping trip. The smooth surface and simple design make it a breeze to keep clean.
Improved heat distribution
The unique design of the Threo camping kettle allows for maximum heat conductivity. This speeds up the boiling process significantly and therefore reduces gas consumption.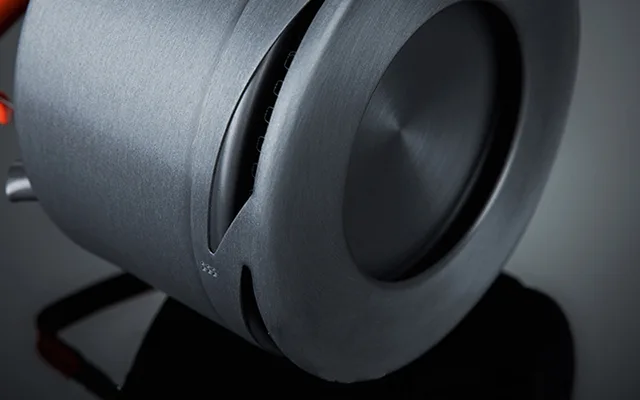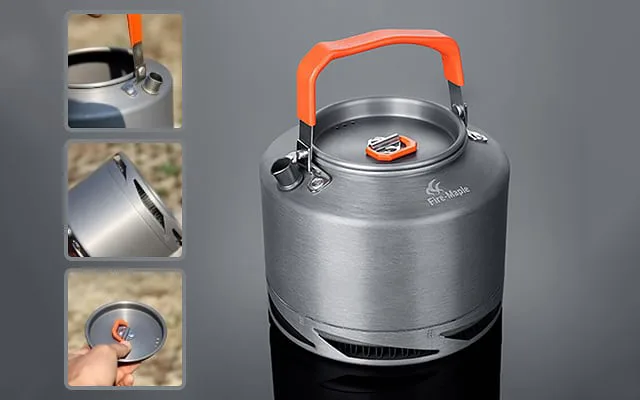 Portable
The compact design, lightweight construction, and foldable handle make this camping kettle easy to carry. Whether you're backpacking or car camping, it won't add unnecessary weight to your gear.
Anti-scald handles
Coated with a heat-insulating material, the handles of our camping tea kettle do not get too hot, reducing the risk of burns and scalding. They also provide a secure and comfortable grip, making it easier and safer to use.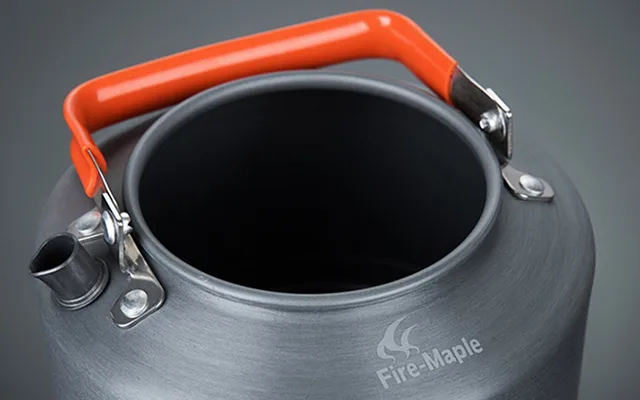 More reasons to love our tea kettle
Safe To Use
Premium Materials
Toxin-Free
Family Orientation