Strengthen your wrists and improve the dexterity of your fingers with the THREO Silicone Hand Grip Strengthener!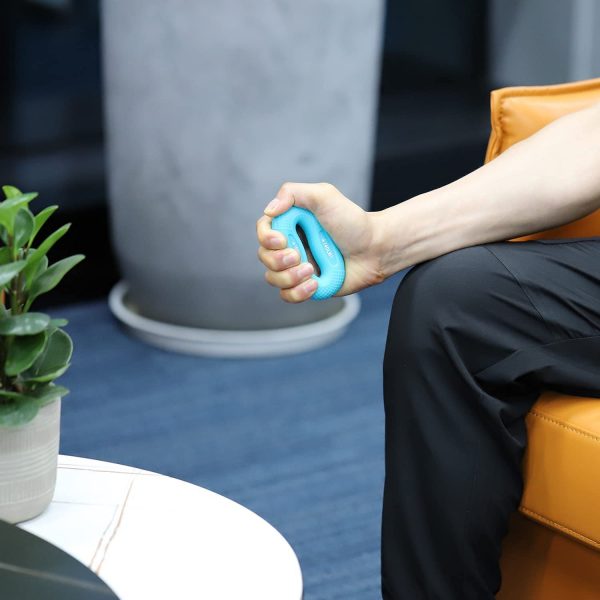 The THREO Silicone Hand Grip Strengthener brings you more than exercise. It helps to release your stress when you grip it again and again. Different from the traditional iron-made hand grip strengthener, our product is made of high-quality silicone material which is durable and will serve you for a long time. The material of the handgrip is washable and therefore very easy to care for. Besides, we designed it portable, so you can take it anyplace and exercise your hand whenever you want. One item, two resistances.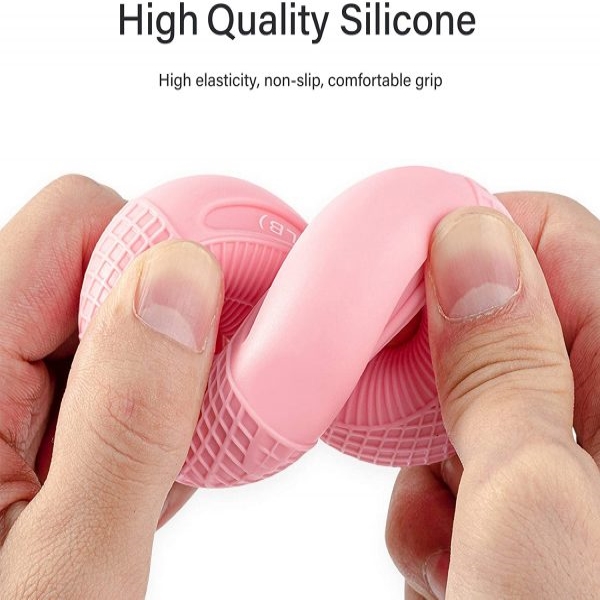 It is designed as a rectangle inside and round outside; the perfect design for your hand and your fingers. You can make grip strength training with different strength levels by adjusting the direction of the handgrip strengthener. It increases the strength of your hands while reducing fatigue. Helps balance your grip muscles and your expanding muscles. Made of skin-safe, non-slip silicone THREO grips offer different levels of resistance — 20/30, 30/40, 40/50, 50/60, and 70/80 LBS.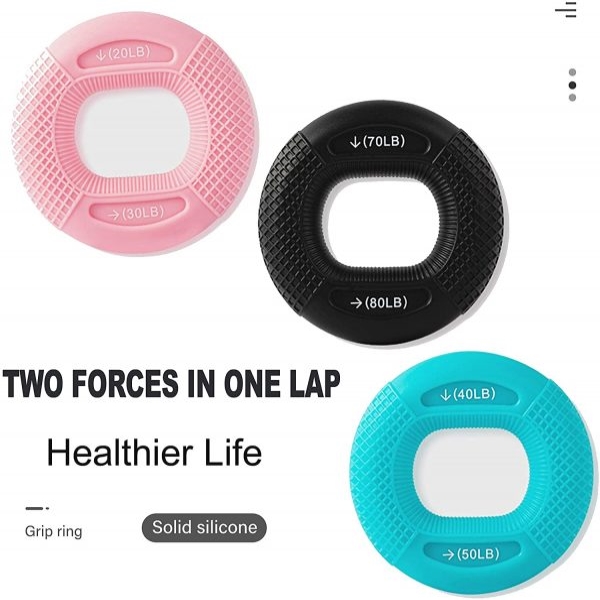 20/30, 30/40 LBS for young girls and boys use, 40/50 LBS for normal life hand strength exercise use, 50/60 and 70/80 LBS for professional athletes use. The THREO silicone hand grip strengthener enhances hand strength to help you have better performance in other sports such as basketball, tennis, rock climbing, video game competition, playing piano, Drum kit, and more.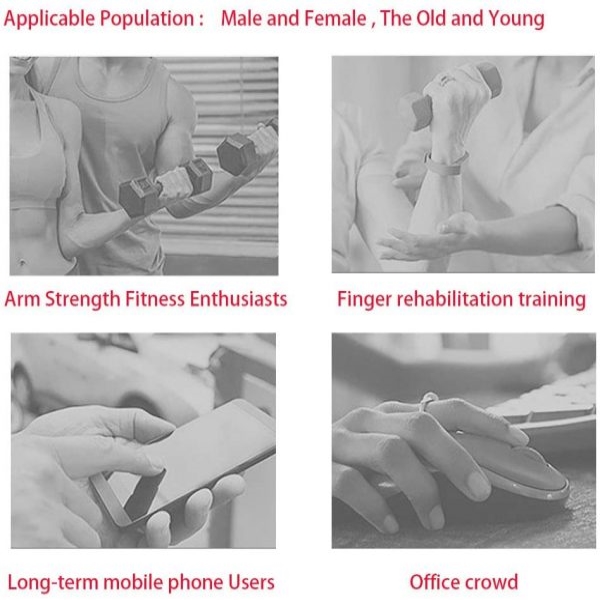 KEY BENEFITS:

✔️ STRENGTHENS HAND MUSCLES – It increases the strength of your palm, fingers, wrist, and forearm, and makes your training very effective.
✔️ HELPS TO REHABILITATE – Great for rheumatoid arthritis, carpal tunnel, tendinitis, tennis elbow and helps to recover from a fractured or broken wrist.
✔️ HELPS TO RELIEVE STRESS – Oval shape offers a more natural grip and can help relieve stress, reduce fatigue.
✔️ EASY TO USE & CARRY – It is tiny and portable, so you can exercise your hands anytime, anywhere, and even during short rest time after working.