Speed up your fitness journey with high-performance equipment
Introducing Threo Adjustable Skipping Rope, the ultimate addition to your workout routine! It is made of a strong and durable PVC material that can withstand the wear and tear of regular use. If you can devote just a few minutes a day to exercising with the Threo skipping rope, you can expect incredible changes in your physical shape and endurance.
Efficient rotation
The ball bearings ensure smooth and fast rope movement without tangling. This allows you to jump at a higher speed with more confidence and comfort. These bearings will hold up for years to come without any loss of efficiency or velocity.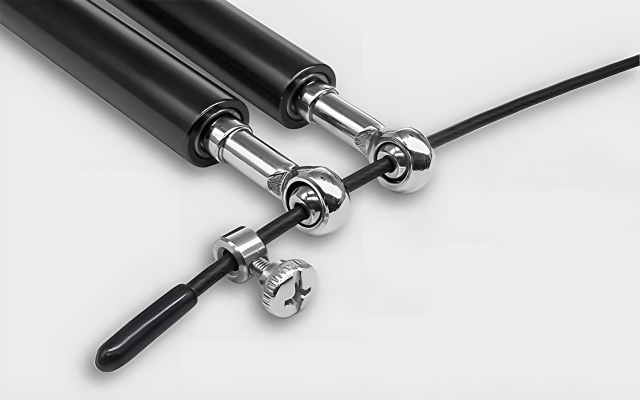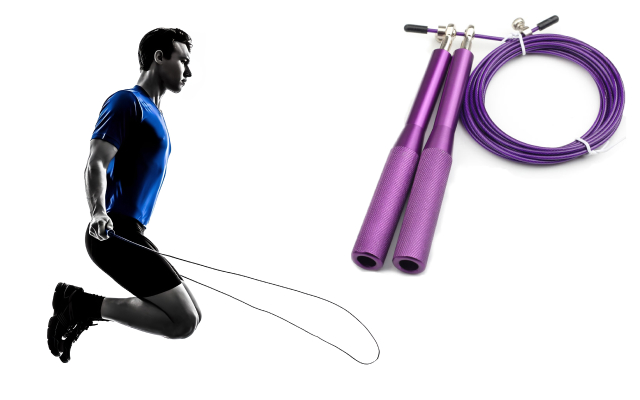 Secure grip
The non-slip texture on the handles ensures a secure hold during intense workouts. This gives you greater control and allows you to push yourself to the limit. You can concentrate on training without worrying about the rope slipping out, even if your palms are sweaty.
Ergonomic design
Our unique adjustment system allows you to make minor size changes without any tools. Simply loosen the clamp and customize the length of the jump rope in no time. This also allows for hassle-free replacement of the rope if necessary.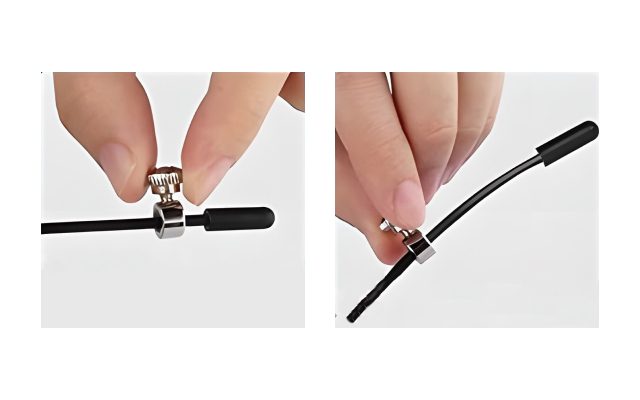 More reasons to love Threo speed rope
Durable
Wear-Resistant
Premium Materials