TACKLE YOUR NEXT ADVENTURE EFFORTLESSLY!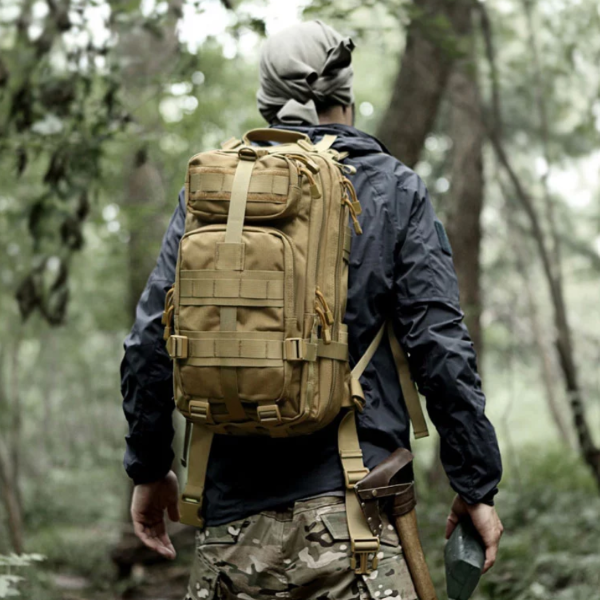 The THREO Tactical Backpack is designed to safely carry everything from your laptop to a change of clothes. It acts as a one-stop shop for keeping everything in one place, no matter how long you're exploring. The biggest attraction of this tactical backpack is its spacious four inner compartments and two side pockets. They allow easy hydration access and provide shock-proof relief for the most fragile devices. A multitude of extra pouches also means you'll never have to pause and unpack to hunt down a torch, map, or pen.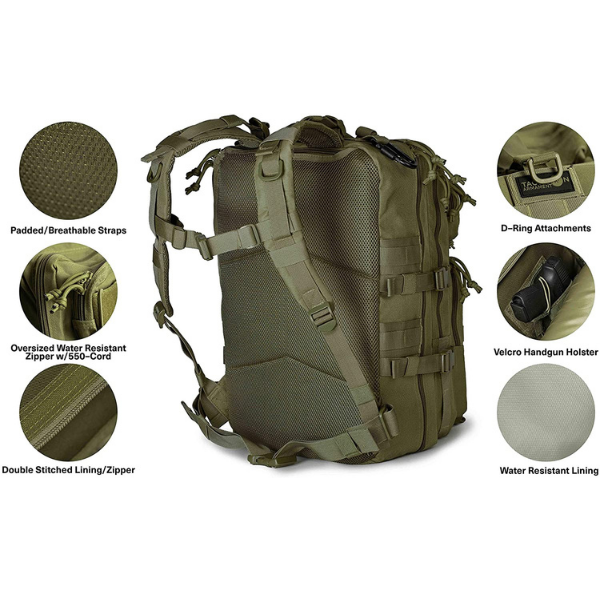 Our backpack is specially constructed with comfort in mind. It features an ergonomic design to ease the load and maximize the convenience of wearing it. The back area and straps feature additional padding, which reinforces stress points. The straps can be easily adjusted to fit various body types and securely fastened on the chest. Besides, our backpacks adopt a Y-strap on the top, allowing you to hold more items, like a sleeping pad or sweatshirt.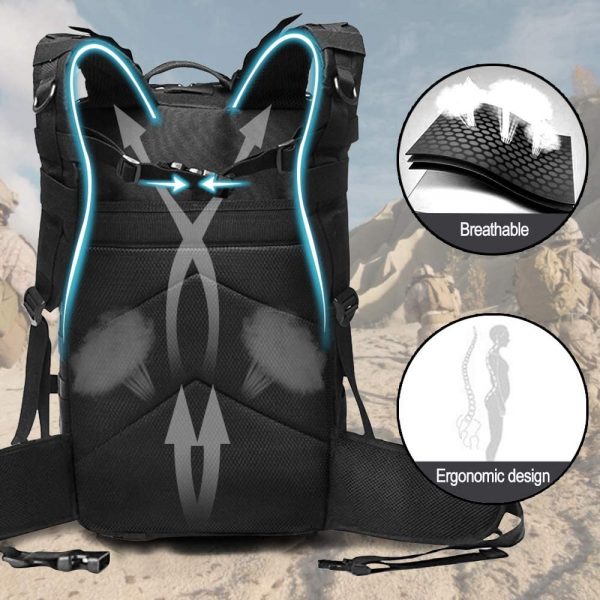 The THREO Backpack is made of double-stitched 900D Oxford and Nylon fabric and features dual-zippered closure, which makes it very durable. Having a capacity of 25L, they're perfect for carrying heavy loads and are made to last through any condition. The material is waterproof, meaning the backpack can be safely used in harsh weather. Moreover, it features ventilated mesh in the back and straps, which allows air circulation and makes the backpack breathable.
KEY BENEFITS:
✔️ WITHSTANDS HEAVY LOADS – The high-density premium fabric allows our backpacks to hold heavy loads, which is perfect if you need to carry weighty items.
✔️ LARGE CAPACITY – The THREO backpack has a capacity of 25L to contain all your essentials.
✔️ OFFERS SECURE STORAGE – With the dual-zippered closure, waterproof fabric, and additional elastic straps, our pack can securely keep your items in any kind of weather, be that snowing or raining.
✔️ EASY CARRYING – Featuring padded and ventilated back and straps, these backpacks allow for comfortable transportation throughout the journey. 
✔️ MULTIFUNCTIONAL – The THREO Backpack can be used for outdoor adventures, functional fitness, and for everyday life.
PRODUCT SIZE