Add stability and secure your tent to the ground with the flexible THREO Tent Rope!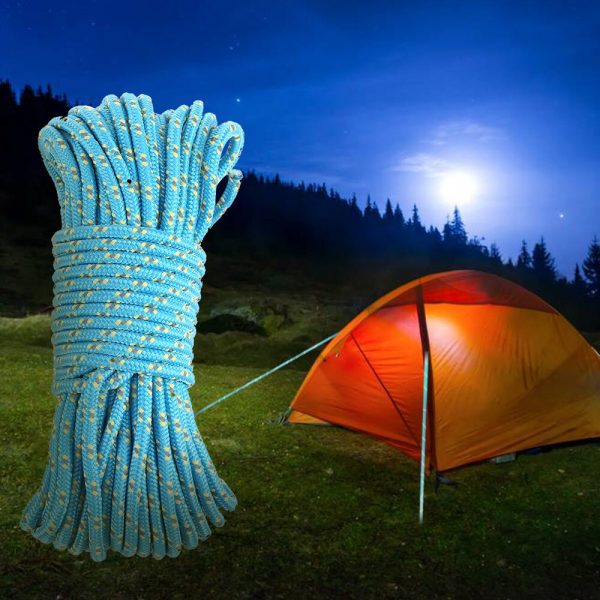 Guy lines are used to secure a tarp or tent to the ground. They offer additional support for your tent in places that the tent poles cannot. The tent rope especially helps in windy or rainy conditions to keep the tent secure. If the wind picks up your tent will have a hard time not blowing all over the place. Using the THREO Tent Rope will help to anchor the tent. This added stability will also help during heavy snow and rain.


High sturdiness paracord contains 9 polyester lines and each line is twisted with 3 strands, which makes the cord bear up to 550 lbs of weight. Our tent rope is soft and lightweight. It has a diameter of 4mm and a length of 100 feet. The surface of the rope is round and compact, and from the frequent friction, it will not loosen. The tent rope is made of a clear texture that allows you to hold the cord nice and tightly. What's more, when your hands are wet, they will not easily fall out of your hands.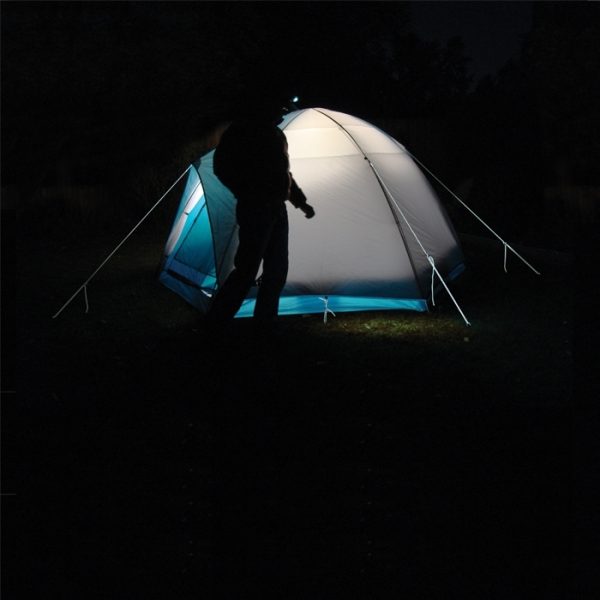 Paracord can be used also in many outdoor scenarios, such as camping, hiking, fishing, rescue, knife drop, trap, weapon making, and more. You can also put it in your survival bug-out bag. 550lbs cord offers a fair balance of strength and flexibility. Our THREO multi-purpose utility rope also features moisture, sunlight/UV, chemical, and abrasion resistance. There is extra reflective silk on the rope's surface which really stands out in a weak light environment. The perfect choice when you need to use the item at night or in any emergency situation.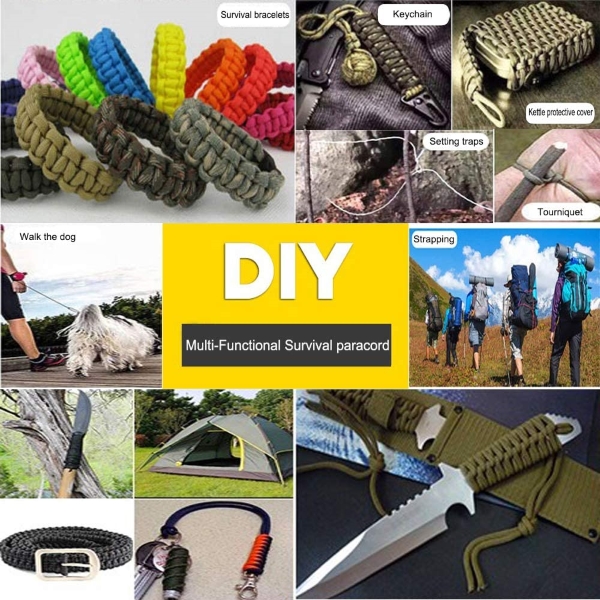 KEY BENEFITS:
✔️ ADDS EXTRA SUPPORT — This tent rope is strong enough to ensure your and your tent's security.  It gives you additional support and confidence.
✔️ EASY TO CARRY — Due to its lightweight and flexible material, it is quite easy to put in your backpack and carry it.
✔️ MULTIFUNCTIONAL — Paracord has tons of practical tactical and military uses and besides tent securing it is also used for survival situations, camping, hiking, fishing, and even to make bracelets and accessories.