Take your cycling to the next level with greater comfort and efficiency
Experience ultimate performance with Threo Bike Pedals. Their ergonomic design reduces pressure points on the foot, reducing the discomfort and risk of injury during extended rides. Whether you are a professional or amateur cyclist, our pedals will make your experience more enjoyable.
Durable
Made from high-quality aluminum alloy, Threo pedals are built to last and withstand the toughest of rides. The anti-scratch coating will help maintain its original appearance for a long time.
Increased efficiency
The Threo bicycle pedals are fitted with three bearings that ensure smooth rotation and ease the strain on your ankles. It also allows for reduced friction, minimizing the risk of freezing up or failing during use.
Lightweight
Weighing just 200g (each), our pedals won't add extra weight to your bike, giving you a more effortless and comfortable ride.
Secure grip
Anti-slip nails ensure that your feet remain firmly placed on the pedals, giving you greater control while riding. Even if they are covered in a thick layer of mud after a messy ride, you don't have to worry about your feet slipping off.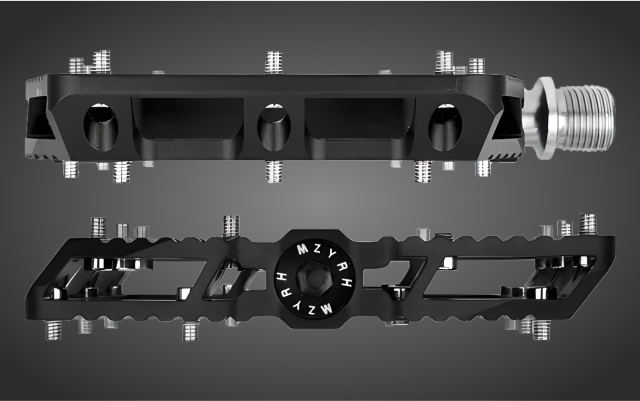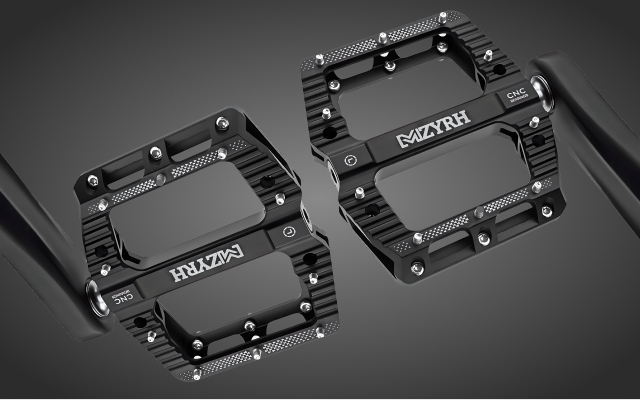 Robust design
The sealed design protects the bearings from dust, dirt, and moisture, ensuring they operate smoothly and effectively in all weather conditions for years to come.
Universal compatibility
Standard 9/16″ threads can be easily installed on most bikes such as BMX, cruiser bicycles, road bicycles, MTB bicycles.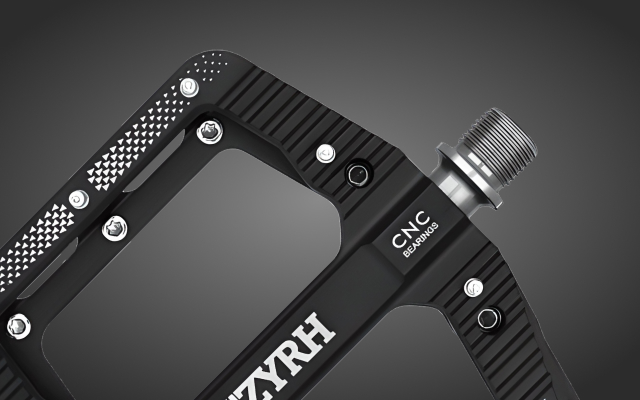 More reasons to love our bike pedals
Stable
Increased Performance
Safe To Use
Premium Materials