Set your next personal record with increased comfort and safety
Threo Weightlifting Straps are designed to provide maximum support and protection for your wrists during heavy lifting exercises. Our straps are the ideal tools for any weightlifter looking to enhance their workout and reduce the risk of injury.
Enhanced grip
The straps wrap around the wrist and provide an anchor for your hands, allowing you to maintain a firmer grip. This allows you to lift heavier weights and perform more reps, leading to improved results and muscle growth.
Pain relief
Heavy lifting exercises put a significant amount of strain on the wrist. The straps provide extra support to the wrist, reducing the stress on the joint. This helps alleviate pain and discomfort, allowing for longer and more effective workouts.
Injury prevention
Providing support and stability to the wrist, our weightlifting straps prevent wrist injuries such as sprains, carpal tunnel syndrome, and tendinitis.
Ergonomic design
Our weightlifting wrist straps feature a neoprene pad for extra cushioning and a secure loop for increased stability during use. The extended length and width of our straps contribute to increased surface contact, which takes even more strain off your wrists.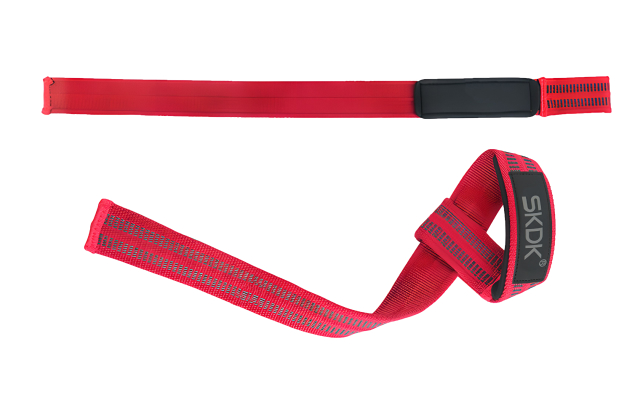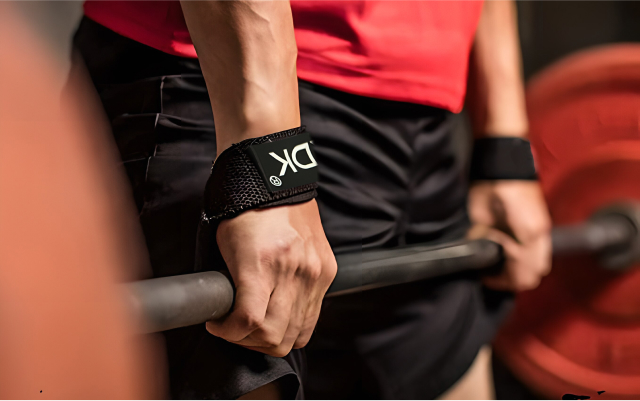 Durability
Made from high-quality materials, our wrist straps can resist stretching, tearing, and fraying, ensuring that the straps maintain their shape and support over time. This makes them a convenient and cost-effective solution for everyday use.
Easy to care
Machine-washable, our gym wrist straps can be cleaned quickly and easily, ensuring they are always ready for use and maintain optimal performance.
More reasons to love our wrist straps
High-Quality Materials
Safe To Use
Increased Performance
Non-Restrictive