This THREO cycling suit will wick sweat away from your skin and keep you dry all day long!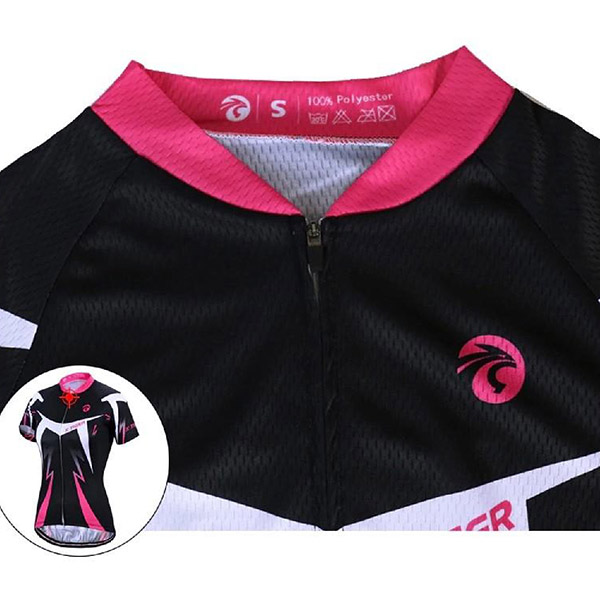 The cycling jersey is the perfect solution to protect your skin from prolonged sun exposure. Like air conditioning for your skin, this weightless fabric allows breeze to pass through while UPF 40+ protection keeps harmful UV rays out. Ultra-lightweight and highly breathable fabric keeps you dry and cool on the hottest summer days. There are 3 full-sized back pockets to store everything you need for all-day rides without sagging.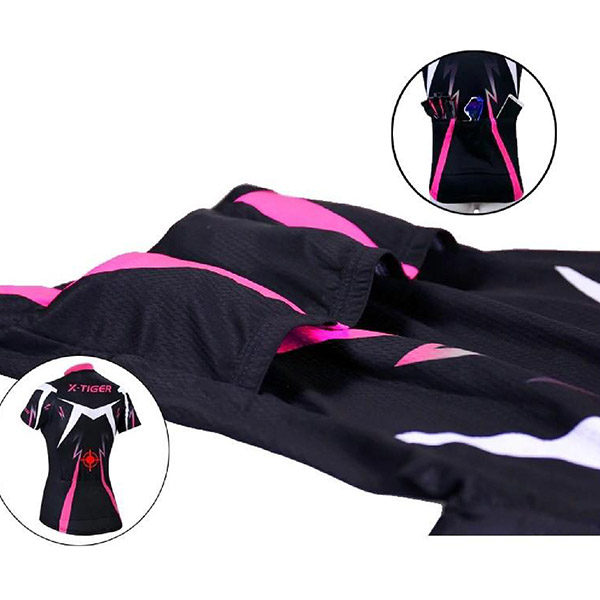 The exquisite women's cycling shorts are developed to perform for every body shape. Made of stretchy durable fabric, the shorts provide a structured and comfortable fit that moves with your body. They ultimately retain shape and firmness. The leg bands with a thin strip of silicone that holds shorts in place while riding. 3D Coolmax gel pad with increased ventilation is designed specifically for female riders. The front panel is doubled over to prevent digging in when riding and protect the sit-bones in right place.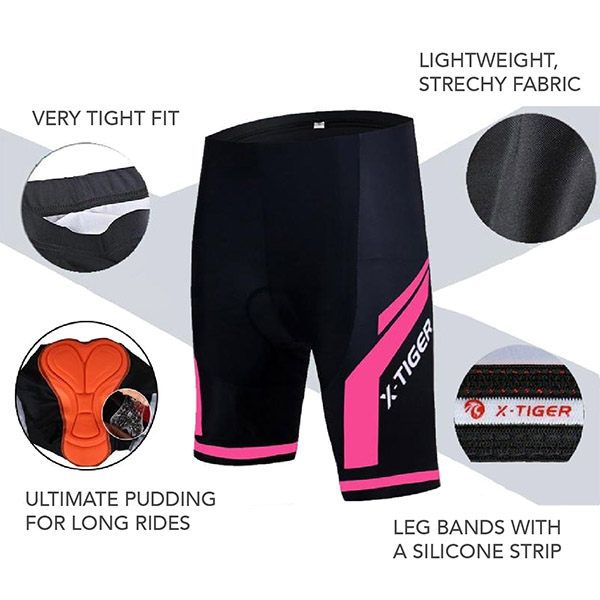 This cycling suit for women shows off exclusive designs that truly make a difference. It is great for road riding, mountain biking or to throw on during the bike portion of a triathlon.
 ✔️ EXCELLENT THERMO-REGULATION — Body heat is shed through the mesh on the back of the jersey, allowing for swift evaporation and protection from 94% of UV rays. 
 ✔️ SUPPORT WORKING MUSCLES — The suit fits securely and performs throughout your ride, boosting muscle stamina. The gel pad adds extreme comfort during the ride.
SIZE GUIDE