Reduce back pain and improve posture with THREO Back Decompression Belt!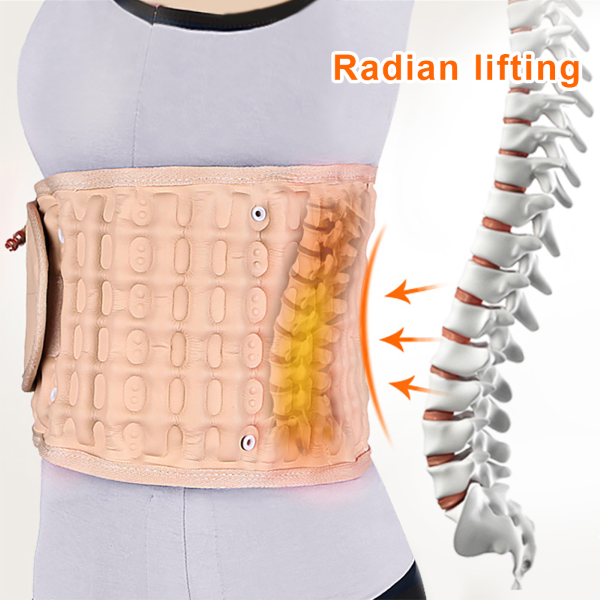 The decompression back belts are designed to aid in stretching the back and provide support for a drug-free relief of pain. In addition to this, the decompression belts are easy to use, and with the variable sizing, you can adjust to provide a custom fit. The belt easily stretches and relieves the pain at the back, leaving you feeling comfy.
THREO back belt offers decompression therapy and clinical-grade traction. It's a highly versatile and practical unit that will suit your needs.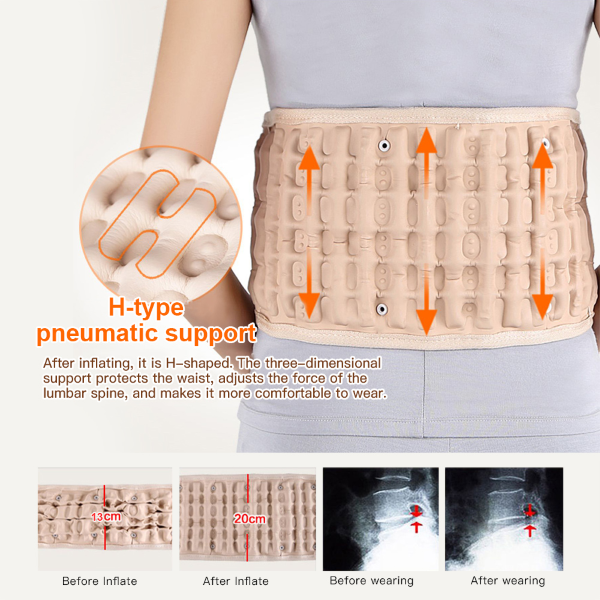 This decompression back belt is made from high-quality materials such as soft inner cotton lining and premium PU/TPU material for prolonged use. They bring about a great comfy feeling. THREO back decompression belt transfers the weight of your spine. It reduces muscle fatigue and swelling, increases circulation, and helps to give you immediate and lasting relief from the herniated disc, sciatica, and other back discomforts. For a good result, it is recommended to wear the belt for 30-60 minutes at a time.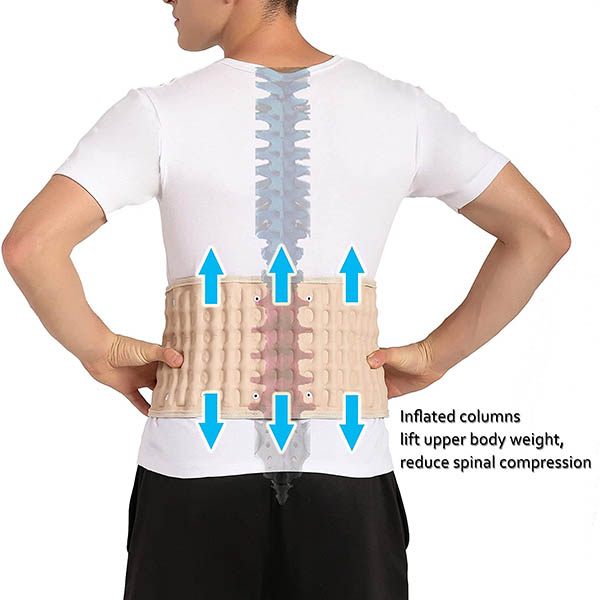 Additionally, the unit has an adjustable size of 73-124cm, making it a great pick that will suit a wide range of users. The item is also comfy to wear and take off, and with the Velcro fastening, it offers a custom fit that suits it better for all users. This back decompression belt helps to reset your spine and reduce the pain caused by poor alignment. Don't worry if you experience slight discomfort. It means the revamp posture belt is working, and it's aligning your spine the way it should be. You can use the belt during versatile activities or while resting and relaxing.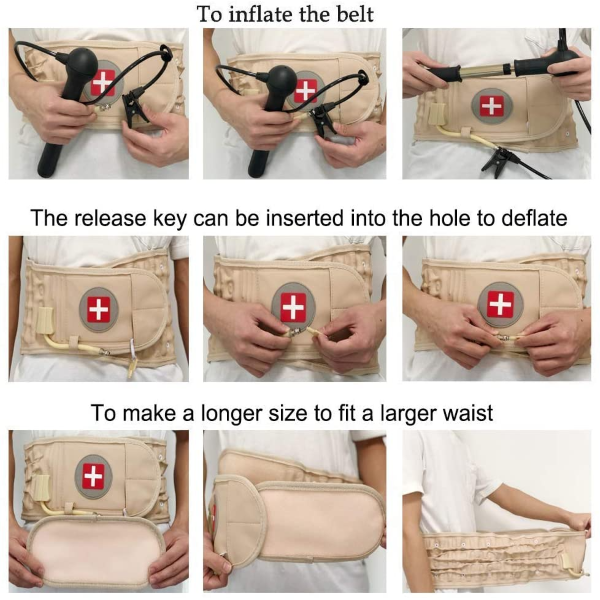 ✔️ PROVIDES DRUG-FREE PAIN RELIEF — It reduces pain and pressure on pinched nerves and improves nutrient flow on your spine. 
✔️ OFFERS LUMBAR SUPPORT — Providing clinical grade traction and decompression therapy helps lift your upper body, unload the lower back's weight, and allow the muscles to relax.
✔️ VERSATILE USE — You can use this decompression belt during activities or while resting and relaxing, such as walking, sitting, lying down, gardening, golfing, working, driving, etc.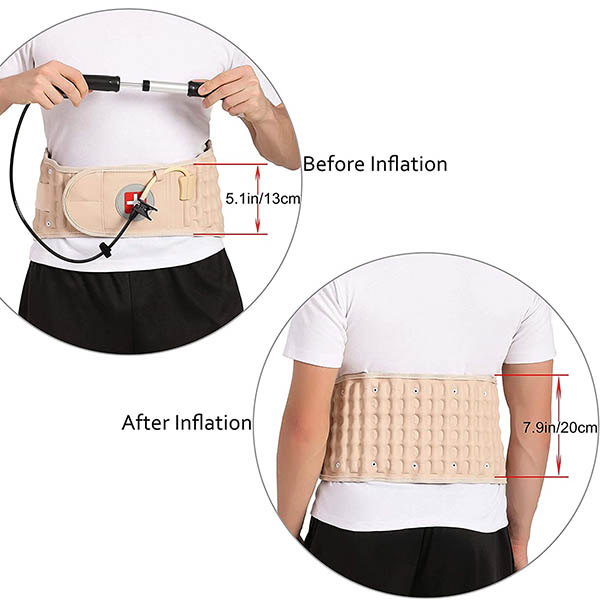 The package includes:
1 x Traction Belt
1 x Hand Air Pump
1 x Extend Belt
1 x User Manual