Are you worried about having a flat tire while cycling? THREO Bike Pump will get you back in action!

Every bicycle rider should be prepared to pump up a flat tire or simply to top off the tire pressure to the recommended settings.  This mini THREO bike pump provides a quick and easy solution to flats on the road or trail. Reach a pressure that's good enough to get you out of a jam and rolling again!
This compact pump is designed to go along for the ride — whether tucked in your pocket or strapped to your frame. It's designed to work with both Presta (road and performance bikes) and Schrader (mountain bike tire, kids' bikes) valve types. It takes a few seconds and doesn't require tools — to switch it from one style to the other. This pump is connected directly to the valve, without the need for any assembly or an extra hose. It utilises the high volume design to which inflates on the push and pull. The pump is rated up to 120psi.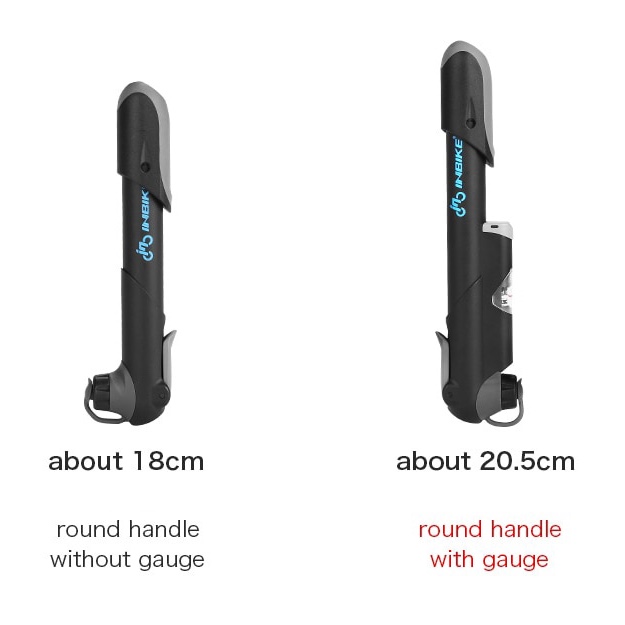 There are two types of THREO pumps available — with an air-pressure gauge and without it. They both feature a light, yet reliable aluminium construction. The pump with a pressure gauge is about 20.5cm long and weighs 106g. The one without an air-pressure gauge is just 18cm long and weighs 81g. This mini pump is small enough to slot into a pocket, but also comes with a mount that can be easily attached to your bike. THREO mini bike pump can be a trip-saver if your tire loses air while out on your bike. Plus, you can also pump up all your sports balls with a bonus needle adapter included.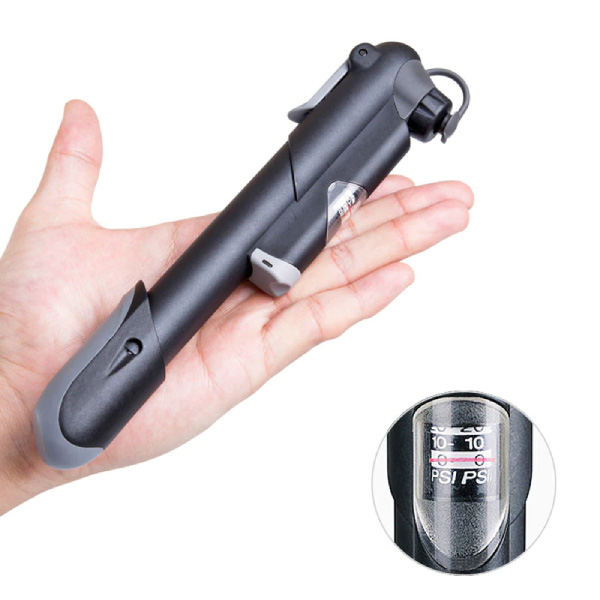 ✔️ EASY TO USE — No hose needed to connect to the tire. Works with both Presta and Schrader tire valves – with a quick flip of the valve (no additional tools required) you can adapt to both types of tires. 
✔️ EASY TO INSTALL — Easily mounts to your bike between your water bottle rack and your frame so that it is available to use at a moment's notice. Can be mounted to all types of bicycles with a handle lock in place to prevent any rattle or accidental pump release.
✔️ QUICK INFLATION — Gives you quick and accurate inflation to a maximum capacity of 120psi.
✔️ WIDE APPLICATION — The bicycle pump is suitable not only for mountain, road, BMX, MTB bike, electric bicycle but also for sports balls, thanks to its needle inflate.
✔️ COMPACT & PORTABLE — Thanks to its mini size and lightness, you can carry it with you wherever you want.