Ensure your safety during night riding with THREO Bike Rear Lamp!

Having the rear bike lights enables you to be seen by other users on the road. This is the best option to help avoid accidents. THREO bike rear lamp with a remote turn signal has a 180-degree field of view width and visibility up to 150m. It is bright enough to be seen from 150m away on foggy or rainy days, in low light conditions, or at night.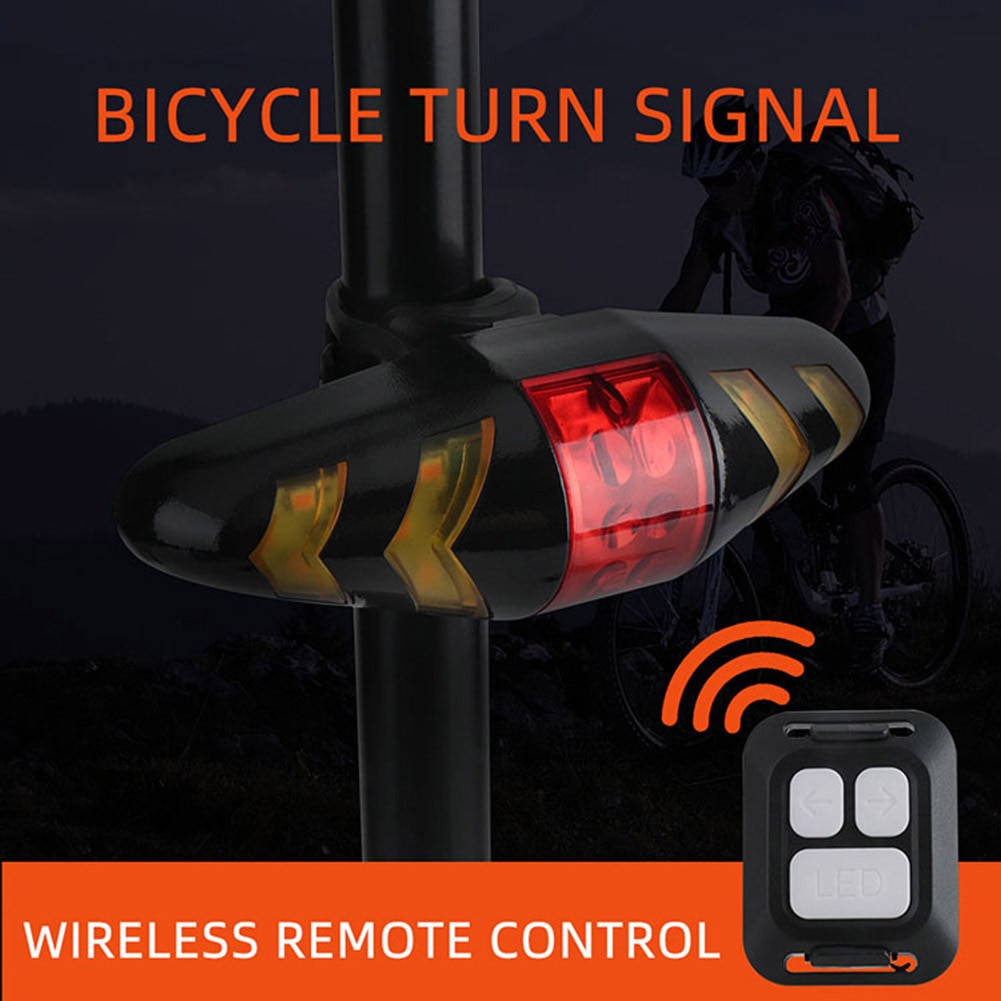 THREO rear lamp has a remote control that turns lights for bicycles and sends signals. It also features 4 modes: TURN LEFT, TURN RIGHT, WARNING and SOS. You can easily send signals in different modes by the 3 buttons on the wireless controller. The rear light is waterproof (IPX4) and can resist rainy days and humid climates.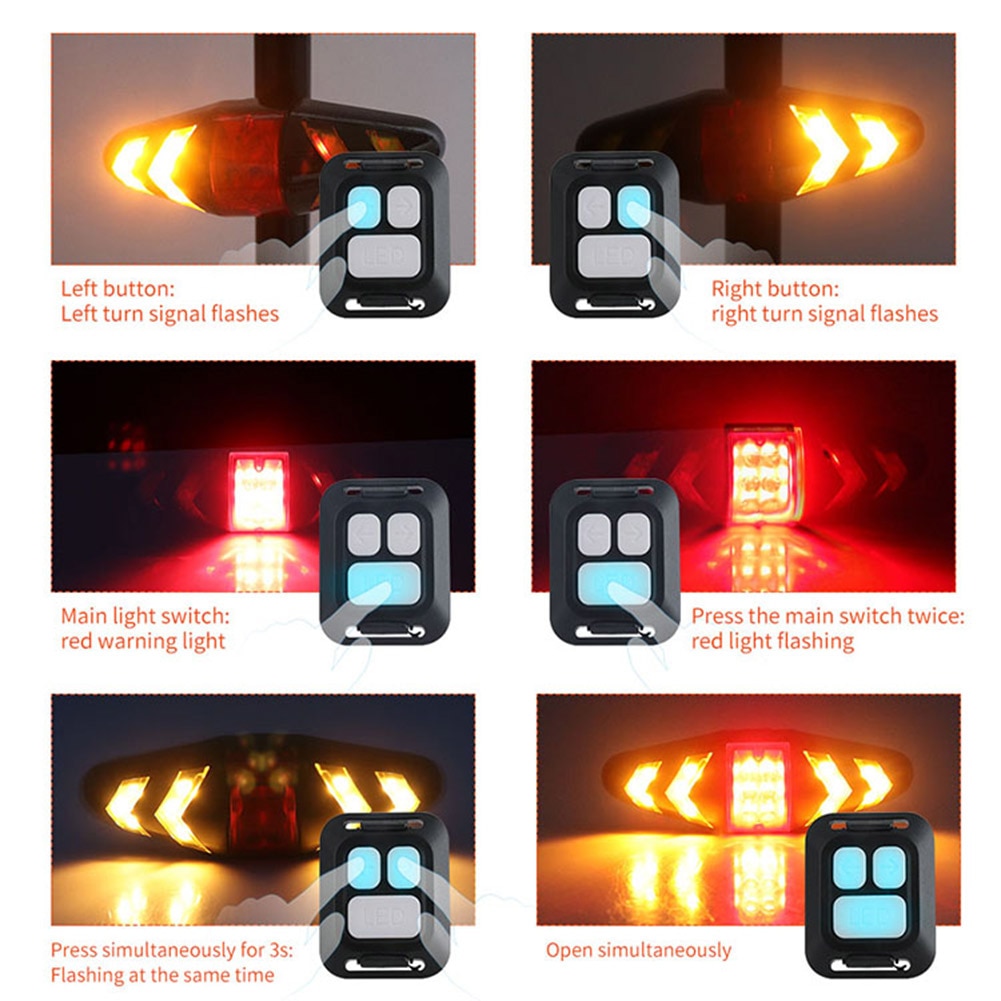 THREO tail light uses a 500mAh battery. It is USB rechargeable. It fully charges in 2 hours and can work for about 5 hours under constant brightness. Save the time to replace batteries every week and never waste money on batteries again! This LED bike light comes with a charging cable that charges from your computer, power bank, or any device with a USB port. It is suitable for mountain, MTB, and road bicycles.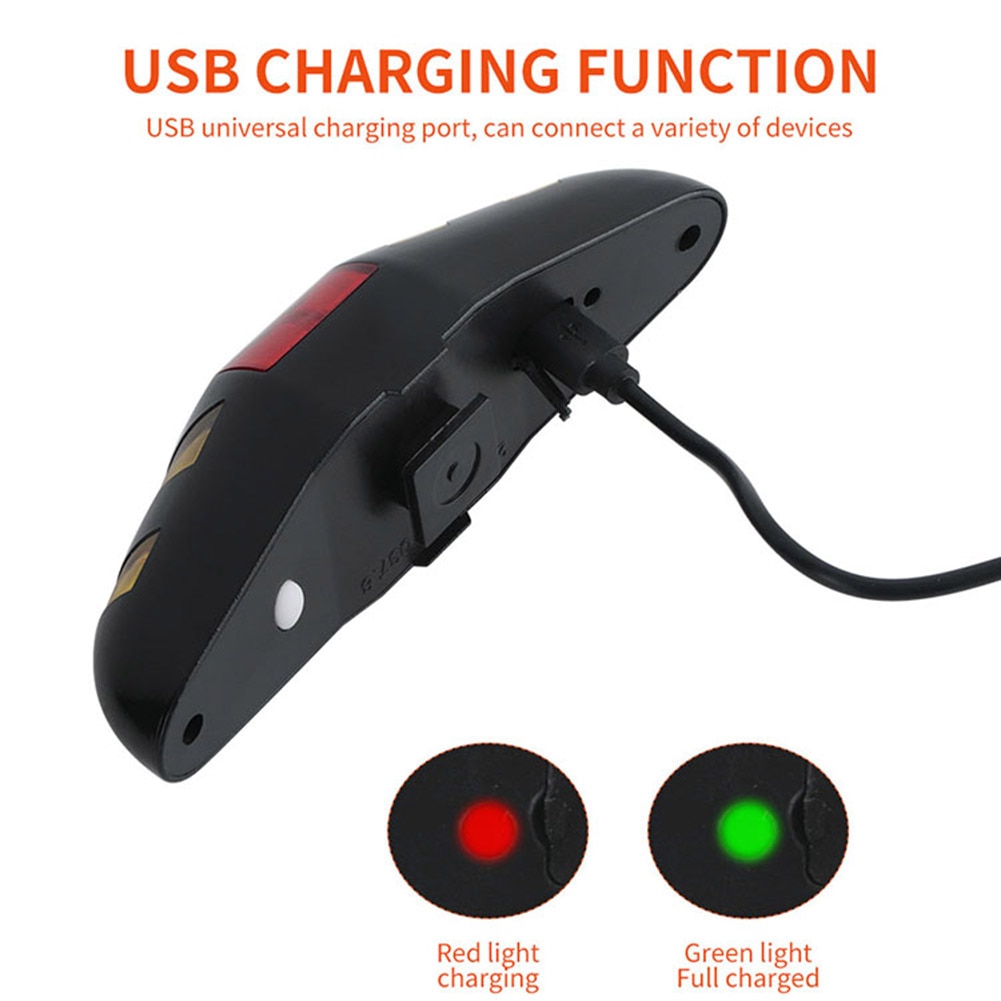 ✔️ EASY TO USE — With a remote control on the handlebar, it's easy for cyclists to control during riding.
✔️ ENSURES NIGHT DRIVING SAFETY — With the powerful light, it ensures your safety during riding and doesn't matter if it is raining or foggy outside.
Size: about 124x40x37mm