Stay organized on the go, easing the strain on your back and shoulders
The Threo Crossbody backpack has been designed to combine maximum capacity with comfort. Its one-shoulder design also allows you to simply slide the bag on your body without taking it off for quick and easy access. The padded shoulder strap can be switched between the left or right hook and will not dig into your shoulder, no matter how heavy the bag is.
Waterproof
The backpack is made from high-quality waterproof material, so you don't have to worry about your belongings getting ruined in rainy weather.
Crossbody design
Our backpack distributes the weight of the contents evenly across the body. It is more comfortable to carry for long periods of time and less tiring on the shoulders and back.
Large capacity
Our crossbody bag is compact yet spacious. It can easily hold all the essentials, including a laptop, books, water bottle, glasses, with a separate hook for quick access, and other everyday items.
USB charging
The built-in USB port allows you to connect your phone or other devices while on the go, ensuring that you never have to worry about your gadgets running out of power.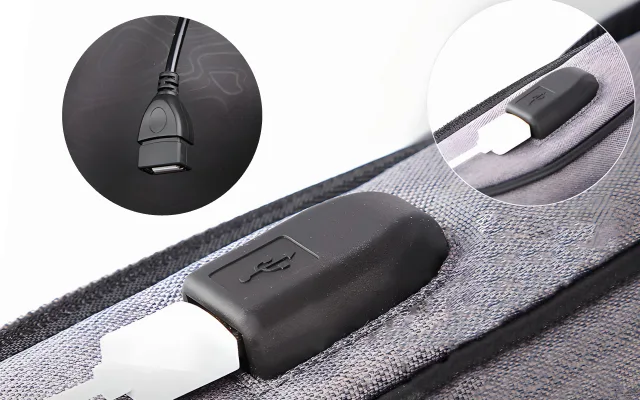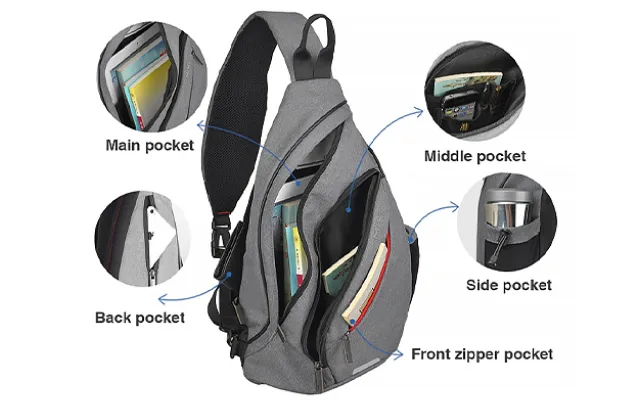 Ergonomic design
Our crossbody bag has plenty of compartments and pockets to meet all your needs. It helps you stay organized and have easy access to the items you need. A hidden pocket on the back allows for extra safety for the most valuable items.
High-quality materials
The backpack features reinforced seams, solid zippers, a three-layered bottom, and durable straps that withstand daily wear and tear.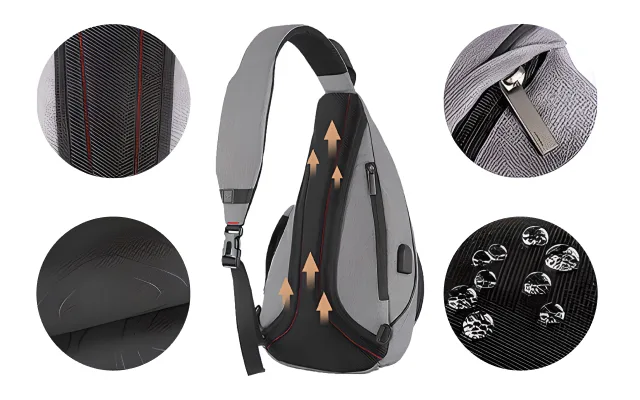 More reasons to love our crossbody backpack
Breathable
Wear-Resistant
Safe
Easy To Clean
Size guide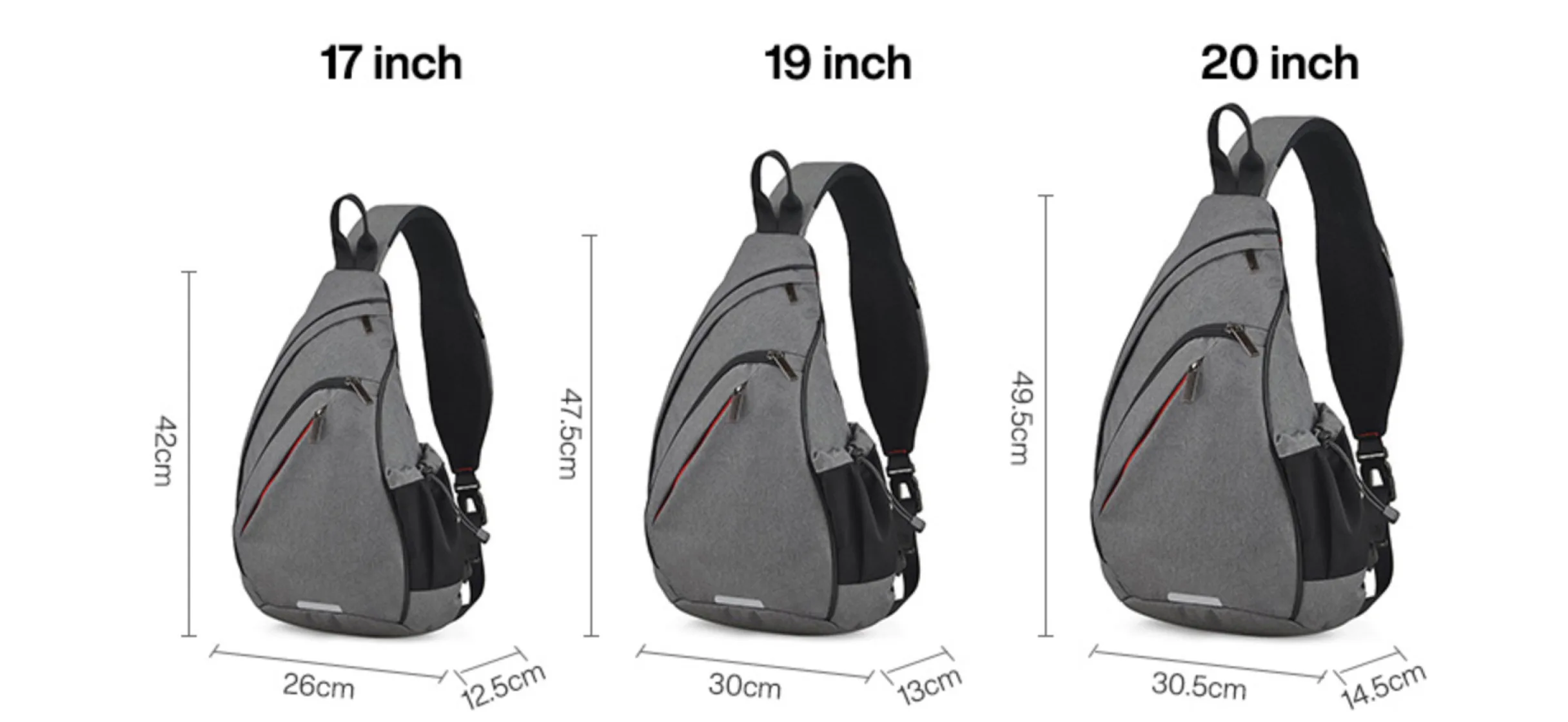 | 17 inch | 19 inch | 20 inch |
| --- | --- | --- |
| 26 x 12.5 x 42 cm | 30 x 13 x 47.5 cm | 30.5 x 14.5 x 49.5 cm |
| Capacity: 8L | Capacity: 9L | Capacity: 13L |
| Weight: 0.42 kg | Weight: 0.47 kg | Weight: 0.49 kg |
| Fit: 8"Tablet / 9.7"Ipad Air | Fit: 8"Tablet / 12.9"Ipad Air | Fit: 13"Tablet / 12.9"Ipad Air |