Keep your hands nimble, numb-free and in touch with your bike's handling! THREO full-finger gloves provide exceptional comfort and grip for off-road endurance cycling!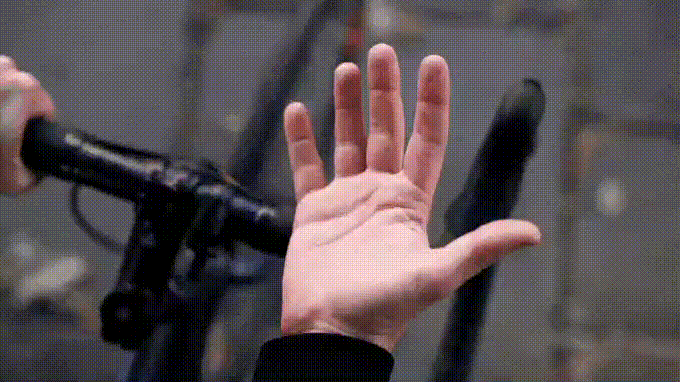 Having proper gloves while riding is essential for temperatures that hover around freezing, especially on warm winter days that cool off quickly when the sun disappears. These winter cycling gloves are made of high-quality thick-layer windproof material to keep your fingers warm and your hands protected. The inner side of the gloves is lined with soft fleece to keep your hands warm in winter. These gloves are the most reliable option when it comes to cold-weather cycling.
The padding cushions your hands from the rough terrain, while the silicone fingertip grippers keep you in control of the handlebars and levers. The breathable mesh back panel will allow perspiration and heat to escape, so you remain comfortable even when working up a sweat. These gloves are designed to be durable yet still breathable and comfortable.
Don't worry about taking them off to use your smartphone — these cycling gloves are touchscreen compatible. They also feature a waterproof zipper for easy on-off, and the cuffs never restrict your outdoor sports and movement. The winter gloves can be used when cycling, running in cold conditions, riding a motorcycle, hiking and in other outdoor activities. Suitable for both men and women.
✔️ COMFORTABLE FIT — Made to support and protect your hands. Securely fitted with a waterproof zipper and silicone grippers on the inside of the glove to provide exceptional grip and control.
✔️ TOUCH SCREEN TECHNOLOGY — The fingertips are made of high-quality conductive corrugated PU, allowing you to use smartphones and touch screen devices freely without taking off your gloves when doing outdoor sports and other winter activities.
✔️ MULTIPURPOSE — Ready for any endurance adventure: cycling, running, riding, driving, or hiking.
SIZE GUIDE