Direct the light exactly where you need it without assistance
Introducing Threo Flashlight Gloves - a hands-free solution for easier operation in low-light conditions. Made from high-quality materials, they are sure to be your go-to gloves for years to come.
Ultimate comfort
The soft breathable material makes our gloves a pleasure to wear, even during extended periods of use.
Durable
Our gloves are designed to resist water, sand, and harsh weather conditions. This makes them a safe and reliable choice for both indoor and outdoor activities.
Cost-effective
Our flashlight gloves are rechargeable, so you'll never have to worry about running out of power or constantly replacing batteries.
Ergonomic design
For maximum convenience and efficiency, the lights on our gloves are located on the thumb and forefinger. This ensures that you always have unobstructed illumination and a clear view of what you're working on.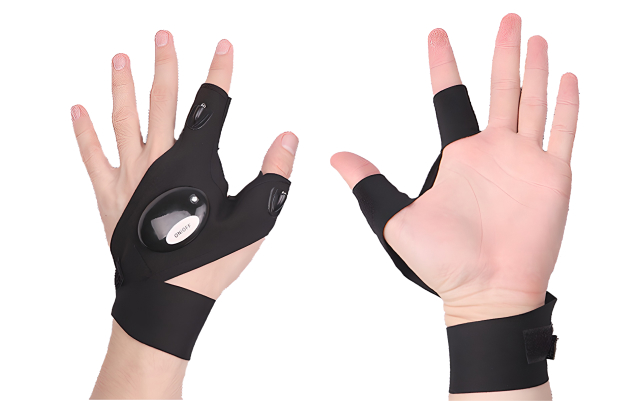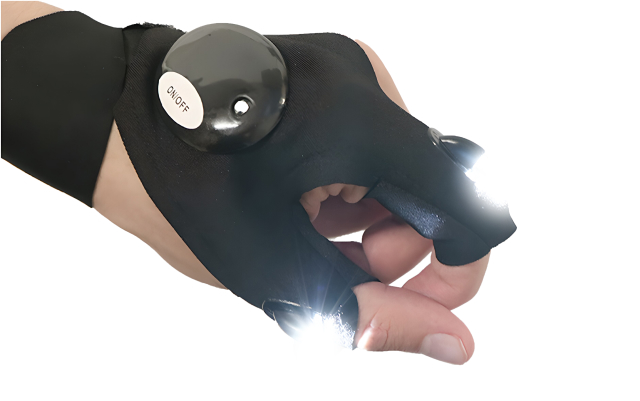 Non-restrictive
The fingerless design of our gloves allows for maximum dexterity and mobility, making it easy to handle tools, gear, and other items while wearing them.
Secure fit
The adjustable velcro closure ensures that the gloves stay in place and don't slip, no matter how hard you're working.
More reasons to love our fingerless gloves
Lightweight
Elastic
Easy To Use
Portable