THREO Wetsuit will give you warmth and protection without restricting your upper body mobility!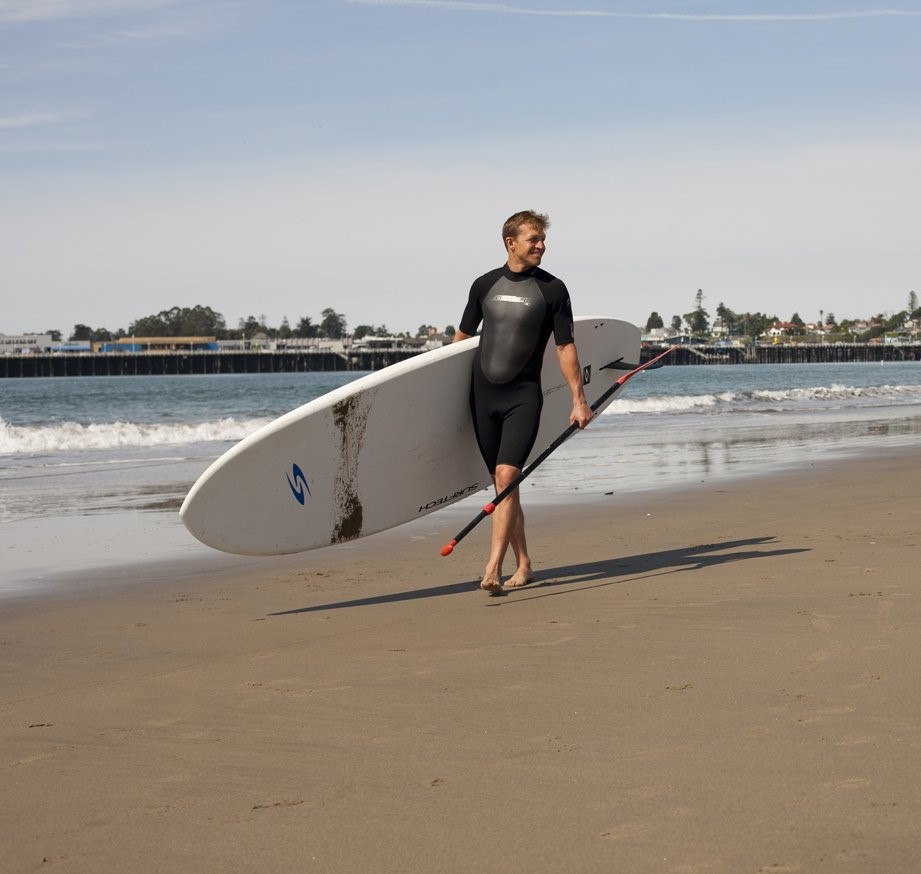 THREO short-sleeve wetsuit is specially designed for water sports and aqua aerobics. The warmth of the torso is the core element of this wetsuit. It helps keep you out on the water longer in the summer. Plus, it provides heat insulation as you dip your body in the water, especially when it's very cold. The wetsuit fits snugly, keeping the body heat and reducing friction.  The short sleeves allow full freedom of movement for your arms to ease paddling motions. Great for swimming, surfing, boardsports, SUP and kayaking.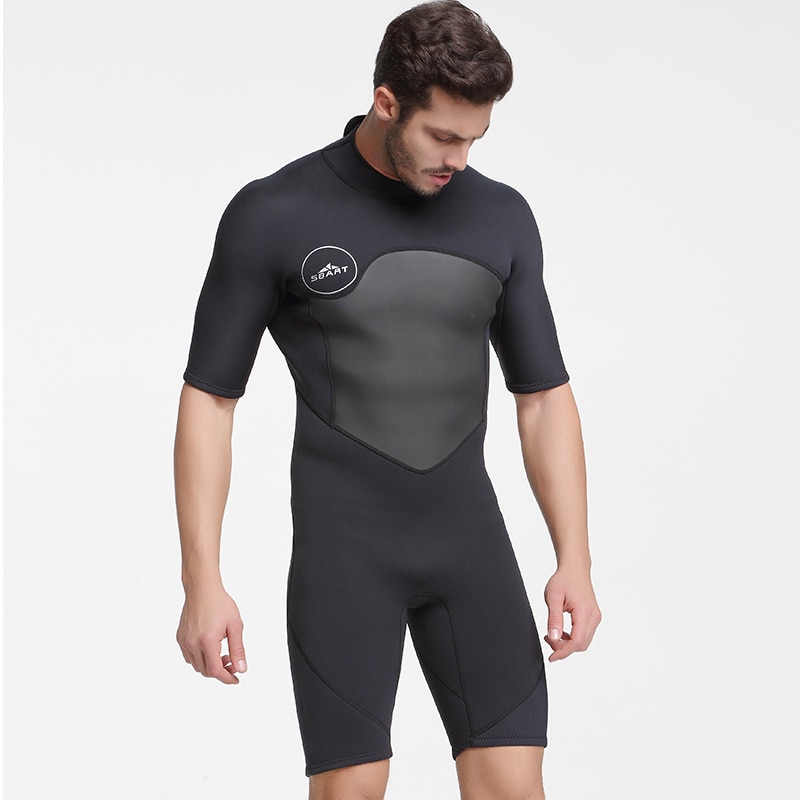 THREO shorty wetsuit is made of extremely stretchy 3mm nylon and neoprene that ensures great ventilation. The outer nylon fabric is elastic and durable. The middle insulation is waterproof neoprene. It features high scalability and heat insulation for you to enjoy comfort and warmth without overheating. A snug fit that allows plenty of movement when in the water.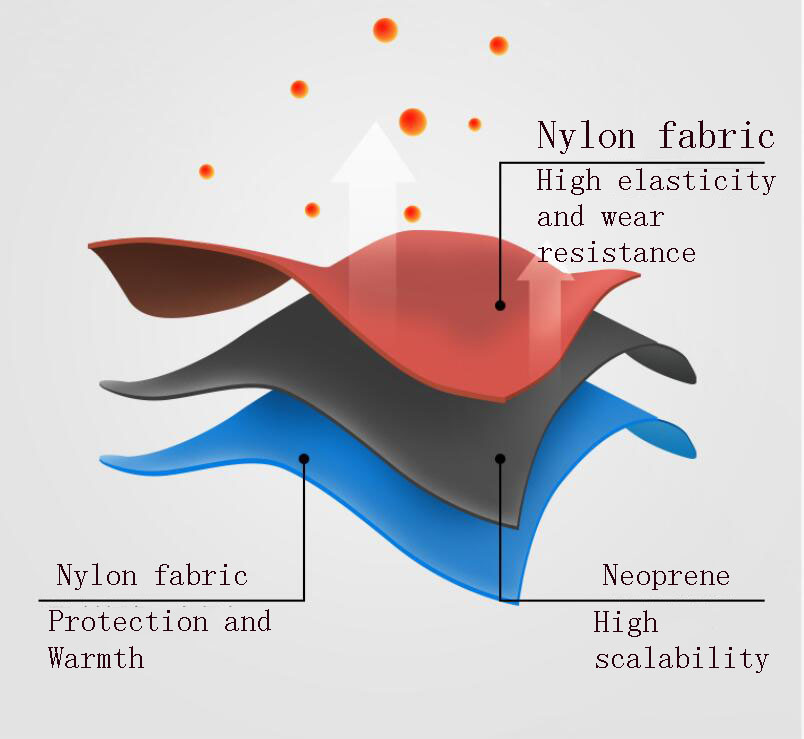 What's more? It is durable and compact with four needles and six threads of sewing. This shorty men's wetsuit has a nice long tassel attached to the back zipper. The back velcro and straps design allow to put it on and take off without any help from others. Thanks to its anatomical cut for a comfortable fit, THREO wetsuit feels like a second skin. It delivers a full range of motion, eliminating restrictive discomfort.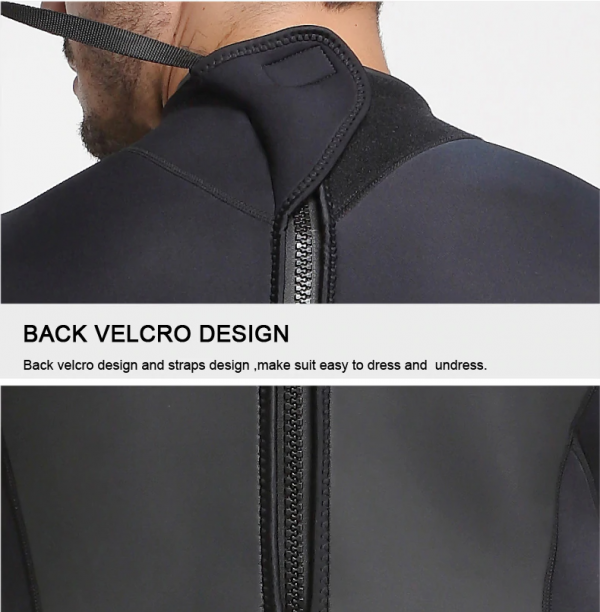 ✔️ KEEPS YOU WARM —Keep yourself warm in cold waters with this wetsuit.
✔️ FEATURES HIGH PROTECTION —  Due to the premium and sturdy material, the THREO wetsuit perfectly protects against injuries and scratches.
✔️ COMFORTABLE — High-elastic neoprene, lined with super-elastic nylon fabric, provides a full range of motion and feels like a second skin.
✔️ EASY TO PUT ON & TAKE OFF — With the zipper, you can get in it and out of it easily and fast.
SIZE GUIDE