SAFELY USE YOUR PHONE IN ANY WEATHER WHILE CYCLING!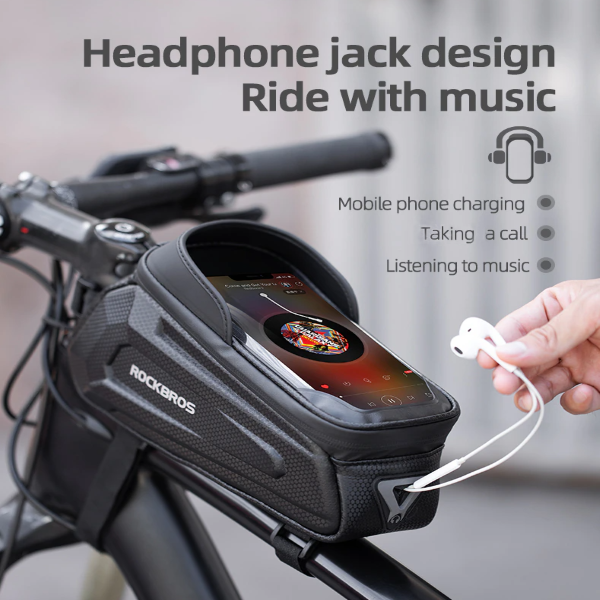 The THREO Bicycle Bag is designed to place the phone on your bike's top tube for easy access. With our bag, you can pick up the phone and use GPS navigation during riding. It also features a headphones jack design to allow you to listen to music. Our Phone Bag is constructed with a sun visor, assisting to see the phone screen clearly even under strong sunlight. Moreover, the top of the case is a highly-sensitive TPU film that doesn't limit the touchscreen and allows for easy phone operation.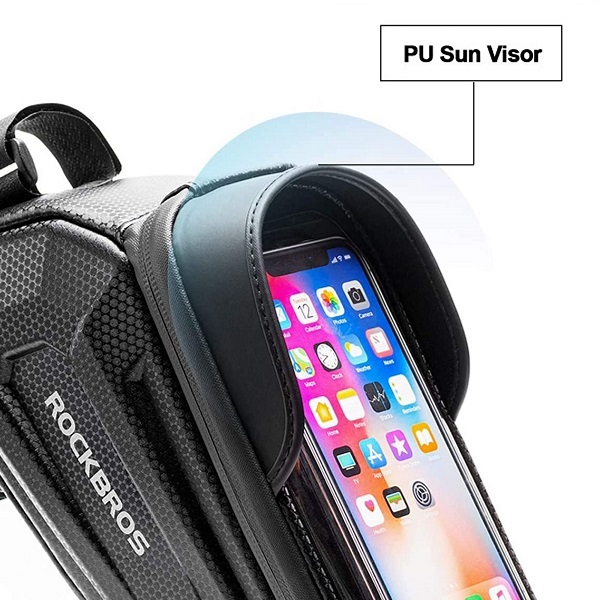 Our Phone Case also acts as a usual bicycle bag. It features a spacious compartment that securely holds your essentials like keys, wallets, documents, and other gear. It's convenient to open and close on the go with dual zippers. For the double protection of your items, you can use the extra rain cover, which ensures the water doesn't flow into the bag and saves your belongings from raindrops and moisture.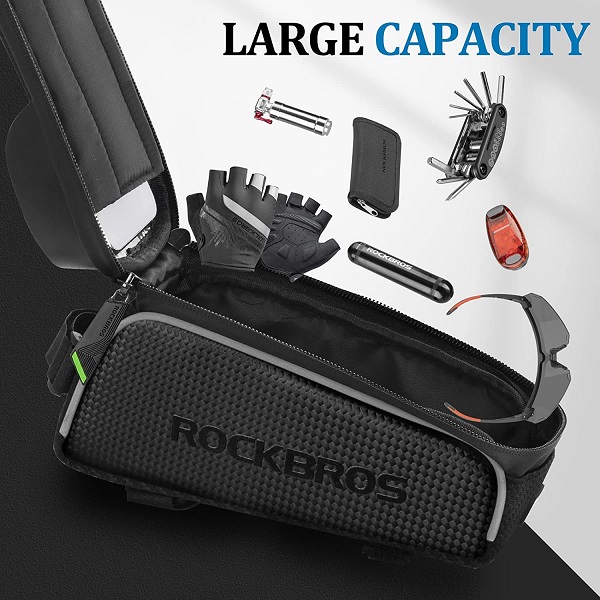 The THREO Phone Case Bicycle Bag is made of water-resistant EVA and durable PU Hard shell materials. This ensures the bag will not break, be scratched by branches, or be damaged by rubbing. The three-point strap system makes the phone bag easy to install and stable on the tube. It doesn't slide up and down even if you ride a bumpy road.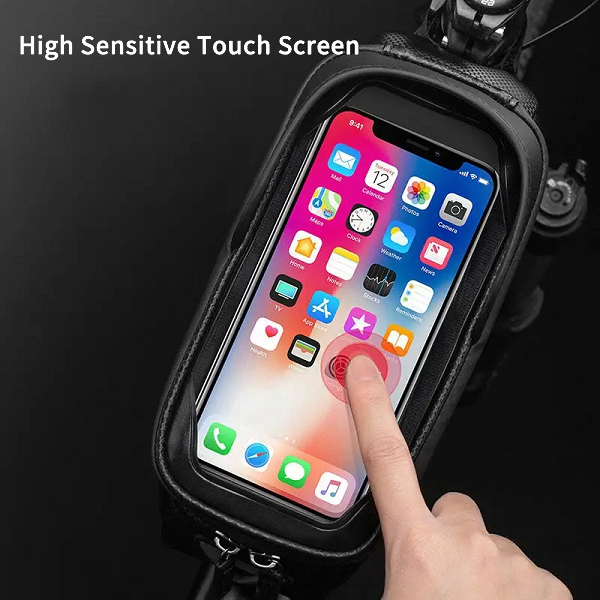 ✔️ KEEPS THE PHONE ACCESSIBLE — The THREO Bicycle Bag holds your phone in front of your eyes and under your hands, allowing you to use it safely while riding.
✔️ SECURELY STORES ESSENTIALS — The special compartment is covered with a hard shell fabric, saving your essentials from falling damage.
✔️ SUITABLE FOR ANY WEATHER — The combination of a sun visor, waterproof materials, a rain cover, and secure fastening allows you to use the bag in the rain, snow, wind, and strong sunlight.
✔️ ALLOWS MUSIC PLAYBACK — Our bag adopts a hidden hole, which allows you to connect your earphones to the phone and enjoy the music on the go.
PRODUCT SIZE: