Ensure your safety when enjoying water activities
The Threo aqua shoes will keep your feet protected and comfortable in the water. Dive, swim, and explore with confidence, knowing they will give you the necessary support. The lightweight material allows for easy non-restrictive movements.
Pain-free experience
Our swim shoes shield your feet from potential injuries and wounds caused by sharp objects, such as rocks or shells.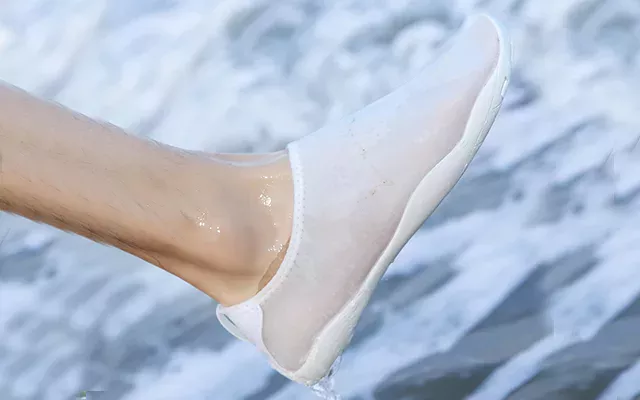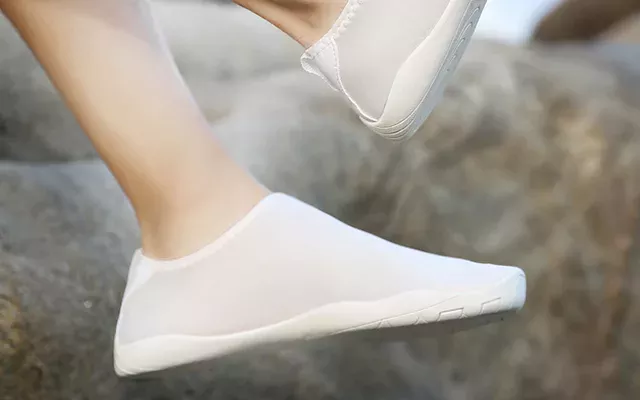 Comfortable feel
Thanks to the fast-drying material, you can easily transition from water to land without the discomfort of damp shoes.
Easy wear
The loop on the back is a helpful handle that lets you quickly pull the shoes onto your feet.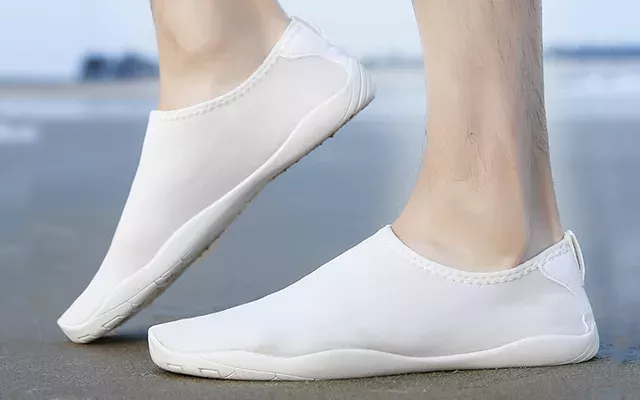 Size guide
Size
US
UK
EU
Insole length
cm
inch
35
4.5
3
35
22
8.66
36
5
3.5
36
22.7
8.94
37
6
4.5
37.5
23.3
9.17
38
6.5
5
38
24
9.45
39
7.5
6
39.5
24.7
9.72
40
8
6.5
40
25.3
9.96
41
9
7.5
41.5
26
10.24
42
10
8.5
42.5
26.7
10.51
43
10.5
9
43
27.3
10.75
44
11.5
10
44.5
28
10.02
45
12
10.5
45
28.7
10.30
46
12.5
11.5
46.5
29.3
11.54