Carry all your essentials with you while running!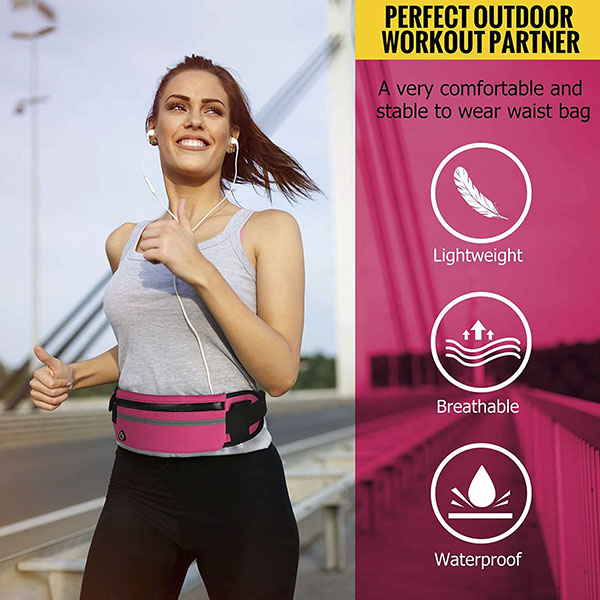 The THREO Bum Bags provide spacious room for storing your items while engaging in any intense activity. Resting on your hips, they keep your stuff at hand and give an easy organization. Our bags feature several compartments that are capable of holding your keys, phone, wallet, documents, water bottle, and other things. In addition, they adopt a headphones jack that allows for listening to music without holding a phone in the hands.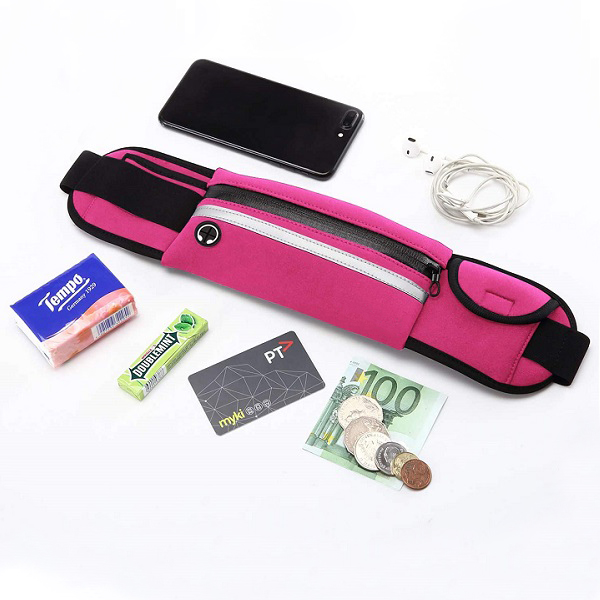 Our runner's bag adopts an adjustable strap that can be easily regulated to suit your waist size. It also features a reflective stripe on the front. When exposed to light in the dark, it returns light back to its source, making you visible in low-light conditions and preventing car accidents.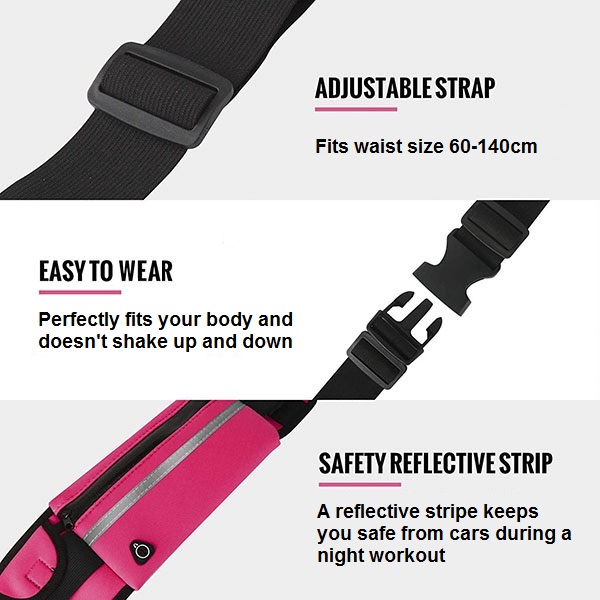 The THREO Bum Bags are made of high-quality spandex material with waterproof and sweat-wicking properties. This keeps your belonging dry even in case of sudden rain. The lightweight fabric fits snugly to the body without adding a burden. While the secure buckles prevent the bag from slipping and moving from side to side, the solid zippers help your essentials to avoid falling out.
✔️ BIG STORAGE CAPACITY — Our bags have a multi-pocket design, which allows you to bring everything you will need while running with you.
✔️ KEEPS YOUR STUFF DRY & SAFE — With the waterproof fabric, secure buckles, and solid closures, you don't have to worry about your stuff getting wet or falling out.
✔️ DOESN'T BOUNCE UP & DOWN — Our bum bag fits tightly and comfortably to your body without moving and bouncing, without distracting and annoying you as you exercise.
✔️ MUSIC PLAYBACK — The THREO Running Bags adopt headphones jack design, so you can enjoy your favourite motivating songs while working out.
✔️ NIGHT SAFETY — The THREO Running Bags feature reflective stripes that make you visible to car drivers and other people in the dark.
PRODUCT SIZE