PROTECT AND QUICKLY ACCESS YOUR CYCLING GEAR!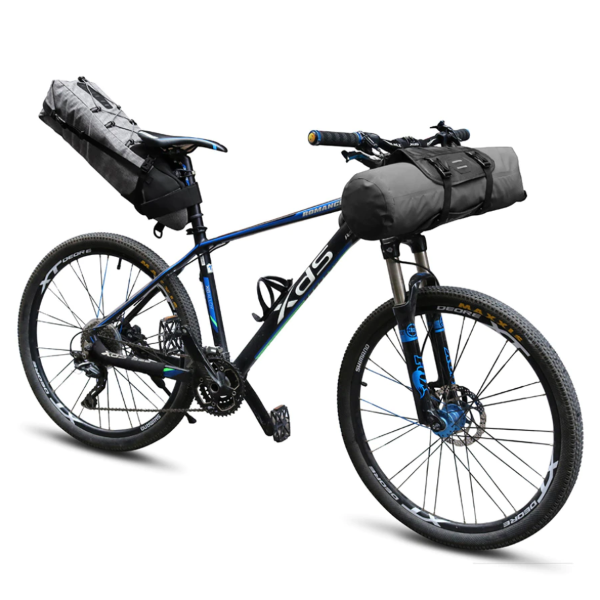 The THREO Bike Bags are specially developed to help cyclists securely carry their essentials with them. Their multiple compartments allow large capacity (7-20 L) to hold your documents, clothes, keys, and even electronic devices. The zippered closures provide easy access to them while you're on the go. Moreover, they feature a reflective design for added visibility and night safety.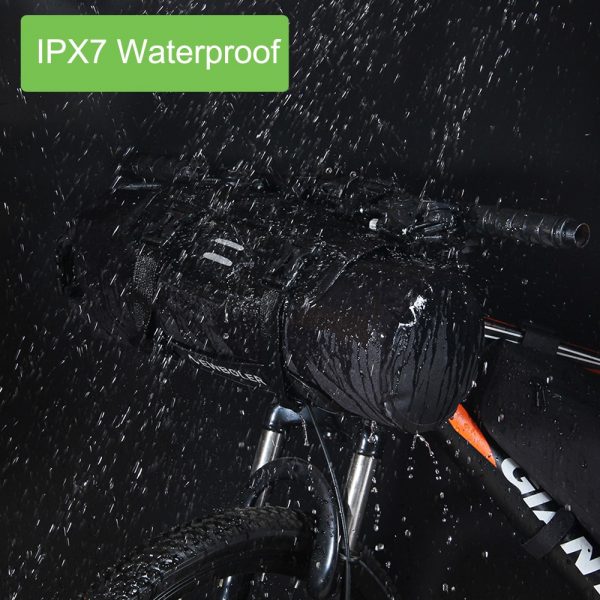 Our tube bags are remarkable for their versatility. They can be used as a shoulder bag in case you need to make a stop and take your belongings with you. In addition, they are suitable for any kind of bike. Our bags promote even load distribution on the handlebar, so you don't have to worry about bike outbalance, be that a mountain, a road, or any other type of bike.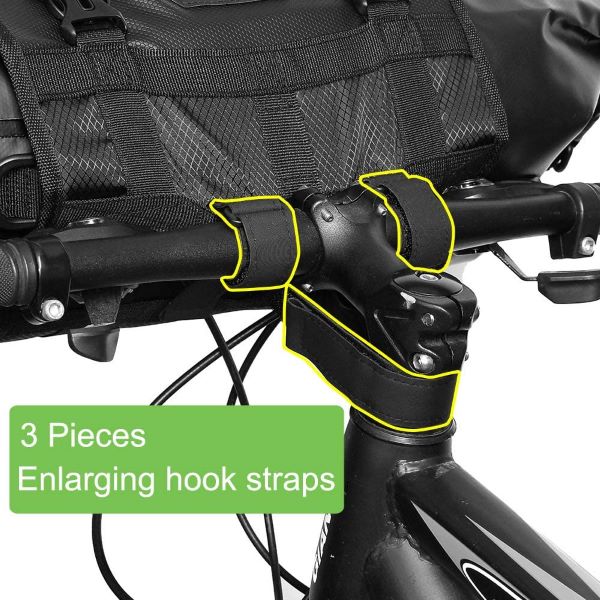 The THREO Tube Bags are made of high-quality nylon and PVC materials, which make them durable. They have waterproof properties, allowing you to use the bags in the rain without the fear of damaging your essentials. Plus, our bags are firmly installed to the handlebar with three adjustable straps. They hold the bag in place and prevent it from moving from side to side.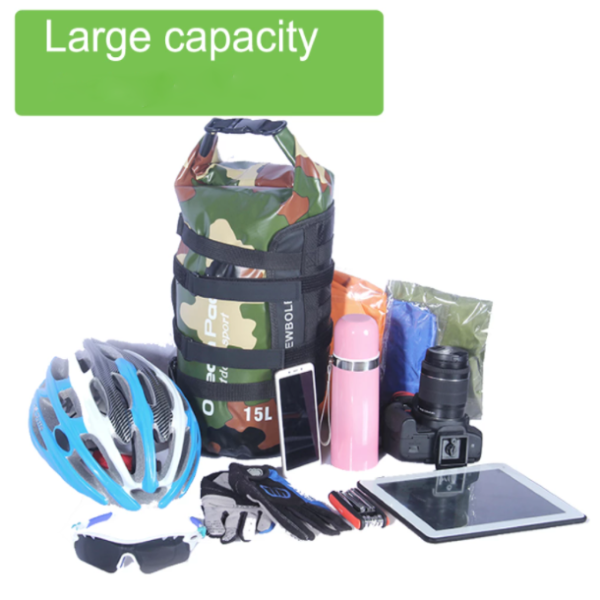 KEY BENEFITS:

✔️ CARRIES YOUR BELONGINGS — The THREO Handlebar Bags allows for easy and effortless gear transportation with easy access.
✔️ SECURE & SAFE CONTAINING — With the combination of waterproof fabric, solid zippered closures, and fixed installation, you don't have to worry about your stuff getting wet, falling out, or being unsteady. 
✔️ NIGHT SAFETY — Thanks to the reflective design that keeps you visible in the dark, you can continue cycling at night while remaining safe and sound.
✔️ MULTI-APPLICABLE — Our bags can be used not only as a bike bag but also as a shoulder one when you need to get off and proceed on foot.
✔️ VERSATILE USE — THREO Tube Bags work well for any kind of bike, including cruisers, BMX, road, mountain, electric, and other ones.
✔️ EASY TO INSTALL — Our bags promote simple and tool-free assembly. Just use the straps to secure it to the handlebar.
PRODUCT SIZE: