Feel covered and protected! THREO Padded Pants are designed to keep you comfortable and meet all exercise needs!

These cycling undershorts are specially designed with a bike-seat shape and stitched with a 5D thickened pad. They protect your skin against the friction of the leg against the bicycle seat. These comfortable padded bike shorts allow you to cycle the distance without experiencing chafing and saddle sores, for absolute cloud-like comfort. Breathable polyester material easily and quickly absorbs and releases sweat from the skin. It's light, soft and comfortable and without pressure to your body even on a long ride. Hence, it's dry fast with good elasticity and breathability. Plus, these undershorts can be easily worn under everyday clothes!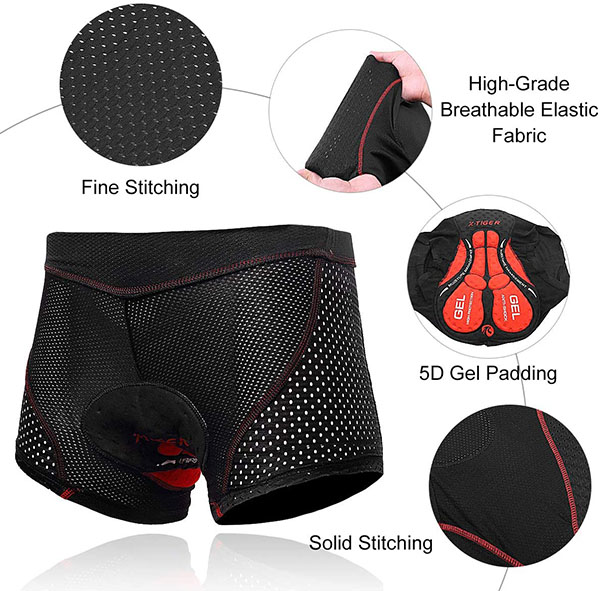 These bike shorts come with air-permeable 5D padding to ensure maximum comfort and enhance your performance. The cushion is spongy and responsive, perfect for extended rides. The padding offers protection when you hit potholes or riding on an uneven surface. The cycling underwear can help to make your ride much more comfortable and safer from any type of injury. It's perfect for mountain biking, road biking, spinning, motorbike, virtual bike training, etc.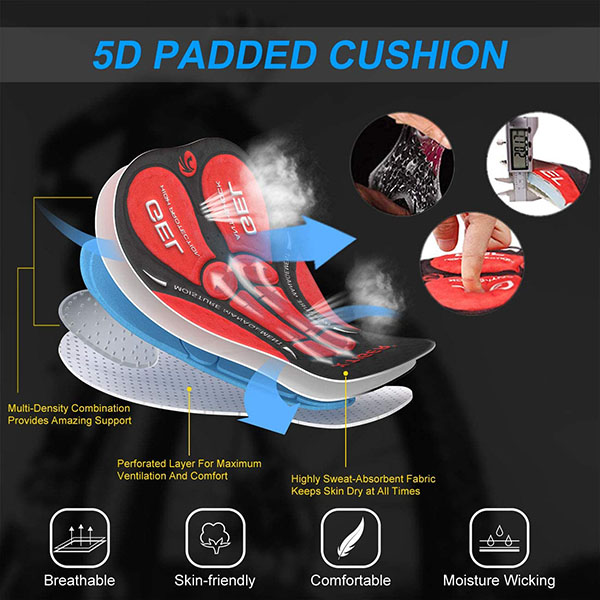 ✔️  ANTI FRICTION — Increases hip comfort and allows you to cycle the distance without experiencing chafing.
✔️  ANTI-SWEAT — With the flexible mesh, it dissipates heat and moisture and moves with you easily. High-quality material and perspiration ventilation keep you dry for an enjoyable ride ahead.
✔️ 5D PADDED DESIGN — Soft and comfortable, the padding equally distributes the pressure the body pressed on the saddle and efficiently reduces the pain while riding. 
SIZE GUIDE