Prevent lower back pain and stay active with THREO Back Brace!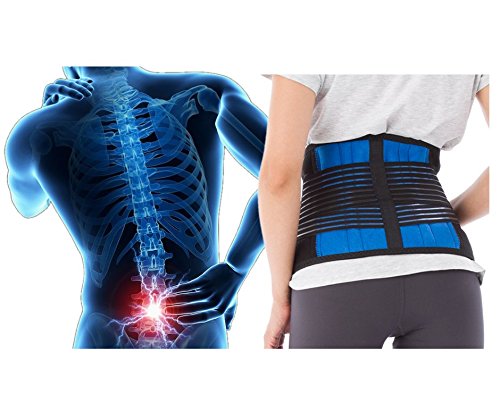 THREO back brace helps provide support and comfort to alleviate lower back, sacroiliac, or pelvic pain. It helps you remain active to get on with your day and manage the aches and pains you are experiencing. Plus, the lower back brace helps with the correction of posture and stabilization of the spine, correcting any back issues that may have occurred previously.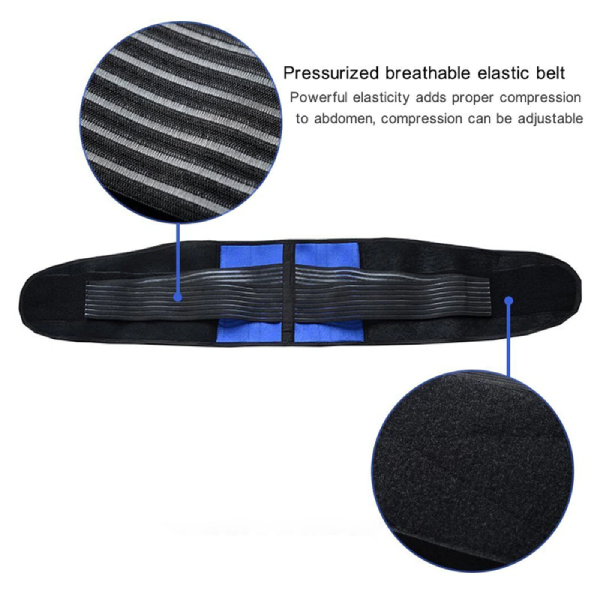 THREO lower back brace comes with an adjustable lumbar pad that provides more cushion and support. It's made from breathable materials, making it comfortable for you to wear for longer periods. The back brace is lightweight, extremely durable, and doesn't add bulk. It provides a secure fit around the pelvis. High-tech cooling technology wicks away moisture from your body to keep you cool and dry on hot days. The warmth of the brace promotes the relaxing of tense muscles.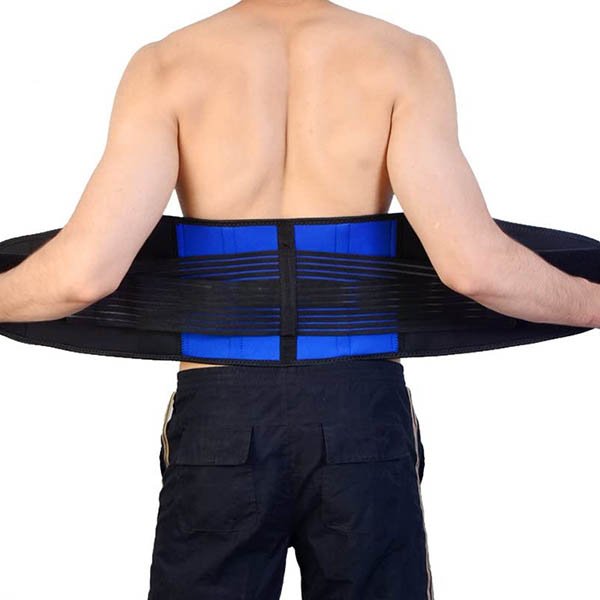 This brace gives you immediate and lasting relief from a herniated disc, sciatica, back pain, sore muscles, and other back conditions. Wear it when you walk, bend or stretch. 
THREO lower back support brace is perfect for everyday use and everything in between. It can be customized to suit individual needs and body types while offering advanced orthopedic spinal support. Elastic and durable materials adopted in this lumbar support brace guarantee a long product life for extended wear.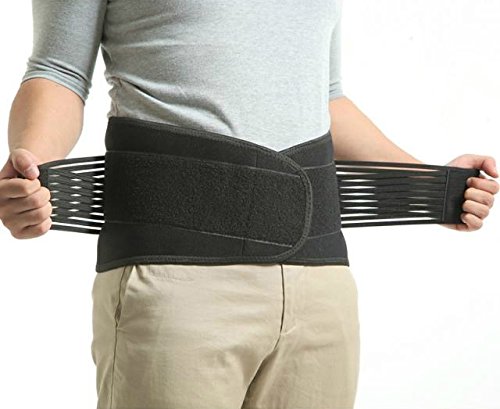 ✔️ BACK PAIN RELIEF  — By keeping the lower back in an upright or extended position, the brace helps reduce the strain placed on the pain-producing structures of the lower back such as muscles, ligaments, discs, and nerve roots. You can tighten the compression to focus support for specific areas of pain.
✔️ POSTURE CORRECTION — Applying light pressure to the torso helps adjust the posture and shift weight off of the spinal column.
✔️ COMFORTABLE & SECURE FIT — Perfect fit design makes it comfortable and easy to wear under any clothes.
✔️ BREATHABLE — Premium material makes this belt strong and highly breathable, giving you the much-needed lower back support for improved mobility and injury prevention.
SIZE GUIDE