Struggling to recover from wrist pain or carpal tunnel syndrome? THREO Wrist Brace will relieve pressure on nerves and keep your wrist straight!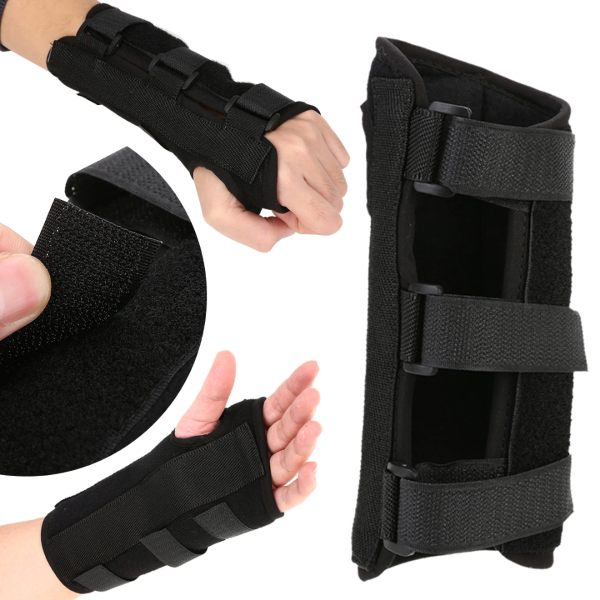 Wrist conditions are becoming increasingly common in the modern world, as time spent at computers can place a harmful level of strain on our wrists throughout the day. If you are suffering from wrist sprains, RSI, joint pain, wrist tendonitis, carpal tunnel syndrome, or a wrist fracture, then this wrist brace is for you. It contains a metal bar that rests underneath the wrist and relieves the strain on the tendons, helping to reduce your wrist pain both day and night.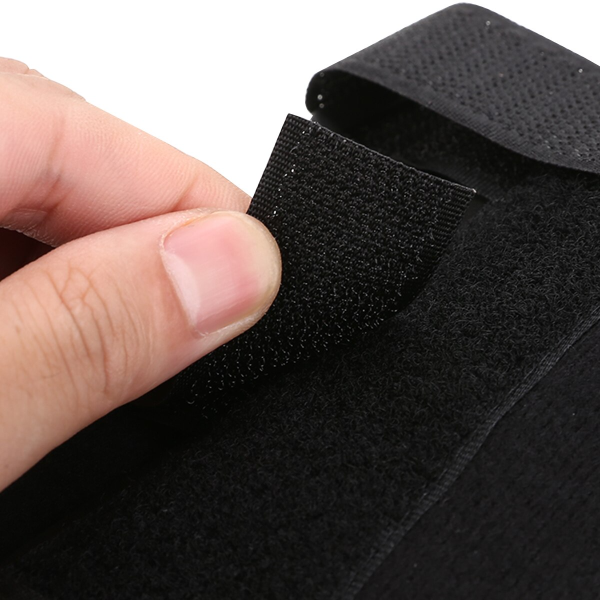 The THREO wrist brace allows moisture to wick away from the skin, allowing this wrist splint to be worn longer than most generic supports and to provide all-day comfort. Wear it all day or night for any pain relief or simple support while you carry out your daily routines.
This brace is made from soft ventilated neoprene, which has been expertly designed to reduce moisture and increase airflow, providing all day and night healing, support, and comfort. 3 strong fastening straps allow the brace to fit most adult hands with a customizable amount of compression for extra comfort.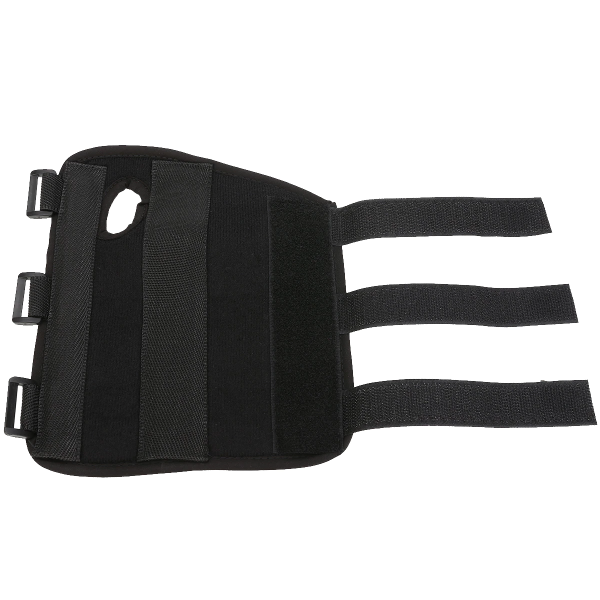 The brace is entirely adjustable. The reversible neoprene retains therapeutic heat to improve circulation and promote healing. It helps alleviate wrist pain and reduce numbness and tingling due to carpal tunnel and repetitive stress injuries. This wrist brace is ideal for computer use. You can also use it for sleeping and resting as it helps relieve symptoms all night long.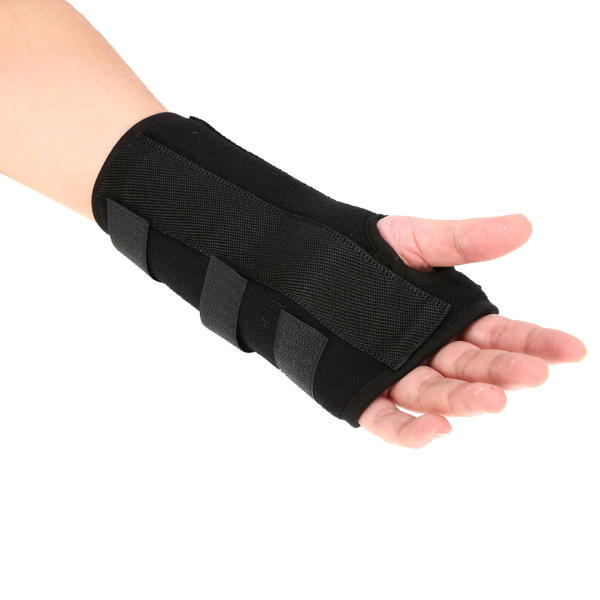 ✔️ PAIN RELIEF — Stabilizing the wrist, the dual wrist splint by THREO provides maximum support to reduce pain and inflammation due to arthritis, tendonitis, sprains, and more. 
✔️ IMPROVES CIRCULATION — The reversible neoprene wrist brace retains therapeutic heat to improve circulation and promote healing.
✔️ ENSURES COMFORT — Comfortable for nighttime use or throughout the day, the dual wrist splint is constructed from a lightweight neoprene blend.  
✔️ PROVIDES ALL-DAY SUPPORT — Moisture-wicking and breathable, the latex-free blend ensures the hand and wrist remain cool and dry.
PRODUCT SIZE