Don't Find Yourself In a Camping Horror Story! Check Out This Camping Essentials List
Camping is a fantastic opportunity to disconnect from daily stress and experience the beauty of nature. However, it's essential to plan ahead and pack everything you'll need for a good hiking vacation. One of the most common mistakes made by campers is forgetting necessary items. When packing for a camping trip, it is easy to forget something that seems unimportant at the time. You will quickly understand the significance of those goods, though, once you are in the middle of the woods. In this article, we will discuss the top 10 most commonly overlooked camping supplies and provide some tips on how to never forget them again.
Top 10 Most Forgotten Camping Supplies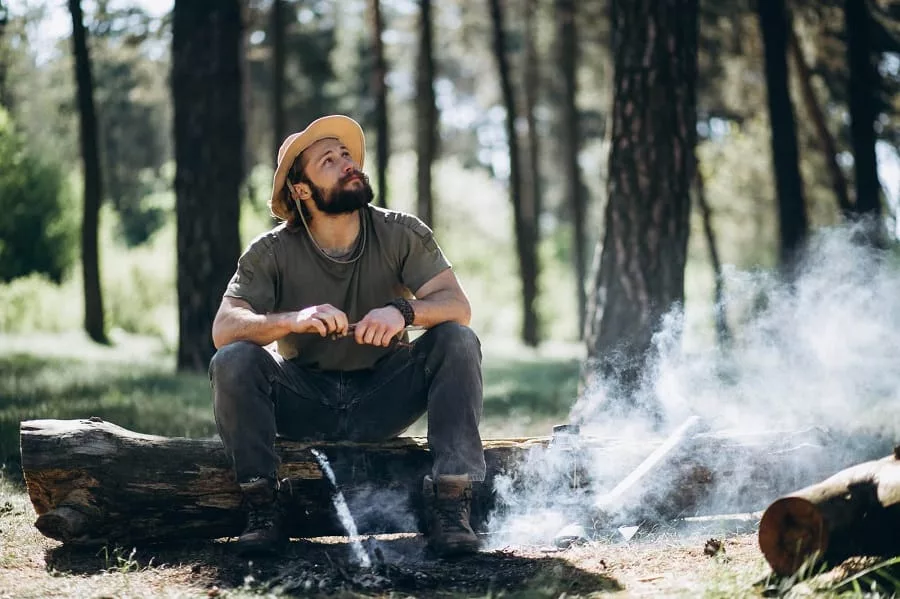 1. Sleep and Rest Essentials
Sleep is crucial for maintaining your energy levels during a camping trip. While many campers remember to bring a tent and sleeping bag, some other sleep and rest essentials are often forgotten. These items include:
Camping Mattress/Sleeping Mat: A comfortable sleeping surface that can provide decent cushioning and insulation from the cold ground is a must for a good night's rest.
Outdoor Foldable Camping Bed: For those who prefer not to sleep on the ground, a foldable camping bed can provide a comfortable and elevated sleeping surface.
2. Cooking Equipment
Preparing meals while camping can be a fun and enjoyable experience, but it requires the right equipment. Frequently forgotten cooking necessities include the following:
3. Food Storage and Cooling Solutions
Keeping your food fresh and safe to eat during a camping trip is crucial. Therefore you may need some cooling and storing options, such as:
Cooler Backpack features insulated compartments to keep your food and drinks cold.
Cooler Bag is portable and lightweight, provides additional insulation for perishable food items, helping to keep them fresh.
4. Personal Hygiene Items
Maintaining personal hygiene is important for both comfort and health. To stay clean during extended periods of time outdoors, it is worth remembering about these beneficial devices:
Portable Solar Shower Bag allows you to take a warm shower even in remote locations, by using sunlight to heat the water.
Disposable Urinate/Pee Bag: When nature calls, and there are no restroom facilities nearby, these bags provide a convenient and sanitary solution.
Collapsible Water Bucket: Useful for washing hands, dishes, or clothing, a collapsible water bucket saves space and makes it easy to transport water when needed.
5. Lighting Solutions
Proper lighting is crucial for safety and comfort while camping. Don't forget about the following key lighting options:
LED Headlamp is a hands-free lighting device, perfect for tasks that require both hands, such as cooking or setting up a tent.
LED Rechargeable Camping Lantern offers brilliant, long-lasting illumination for your campground and can be quickly recharged with solar power or a USB connection.
Telescopic Flashlight: With adjustable beam and compact design, telescopic flashlight is a versatile and space-saving lighting option.
6. Water Filtration Systems
Access to clean drinking water is essential. Even in isolated areas, portable water filtration devices can help to guarantee that you have a trustworthy and safe supplies of water.
7. Backpacks
All of your camping gear must be carried in a sturdy backpack. With the specialized rucksacks, your equipment will be securely packed and protected, for example:
Durable and versatile Tactical Backpack is designed for outdoor enthusiasts, providing ample storage space and easy access to your gear.
Ski Boot Bag Waterproof Backpack: Perfect for winter camping trips, this backpack features waterproof compartments for ski boots and other wet or snowy gear.
8. Gear to Keep Warm
Staying warm is essential for an enjoyable and safe camping experience. These items will help you maintain a comfortable temperature:
Heated Vest: With built-in heating elements, a heated vest helps to keep your core warm during cold weather.
Heating Jacket: Similar to a heated vest, a heating jacket provides additional warmth and comfort in windy and frigid conditions.
USB Heated Gloves feature built-in heating elements to keep your hands warm.
9. Tools for Wood Gathering and Processing
Gathering and processing wood for a campfire is the most important part of outdoor recreation. Some useful tools for this task that are often overlooked include:
Bushcraft Hand Auger Drill is perfect for creating holes in wood for various purposes, such as making a firestarter or constructing a shelter.
Hand Steel Pocket Chain Saw: Compact and easy to use, this chain saw is perfect for cutting through branches and small logs for firewood.
10. Additional Accessories
There are a few other things that are often forgotten but can make a significant difference in the success and enjoyment of your camping trip. These include:
Camping is an exciting and enjoyable experience, but it can be ruined when we forget essential items. By including these top 10 most overlooked supplies on your packing list, you can ensure a successful, comfortable, and safe camping trip. To help you never forget them again, consider the following tips:
Create a comprehensive list of everything you'll need for your vacation before you start packing.
Organize and pack your camping gear ahead of time, Instead of leaving it to the last minute, start organizing a few days before your trip.
Store all camping items in one designated place. Create a designated storage area in your home for all your hiking gear.
By following these simple suggestions and making sure to include the must-have camping goods in your packing list, you can fully enjoy the beauty of nature and create lasting memories during your adventures.